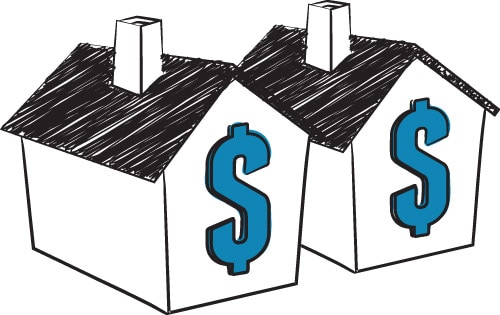 Turnedaway.ca provides mortgage investment opportunities to investors looking to secure their capital in the real estate market.  Turnedaway.ca has been operating for over 30 years (formerly as Community Mortgage Services Corp) and has been helping investors receive annual returns from 7-11% on 1st mortgages and 8-20% on 2nd & 3rd mortgages.
Our clientele come directly to our brokerage through advertising and other business partners.  We also procure a large volume from our routinely vetted broker partners.  We have been growing almost exponentially and we are always looking to take on new investors.  Regardless of whether you are a seasoned mortgage guru or a fledgling mortgage investor (must have a high net worth/high income) looking to get their feet wet in mortgage investments, it is important to have a reputable broker working on your side.  With over 30 years of experience and thousands of funded private mortgage deals, turnedaway.ca can offer you unparalleled expertise and help you achieve your investment goals.   
Each investor has a unique experience with us and in turn will receive a unique return on their investments based on their investments exposure to risk.  We work with a wide variety of investors and each investor has the opportunity to select individual mortgage investments based on their location, LTV, lending position or yield. 
We currently provide investment opportunities in BC, Alberta, Saskatchewan, Manitoba, Ontario, New Brunswick, Nova Scotia, PEI & Newfoundland.
All of our investment opportunities are secured by real estate and each investor will receive an appraisal from a vetted CRA/AACI, credit reports, mortgage application, mortgage summary and the assurance that we have done our due diligence to legitimize the same. 
Investment goals may change dramatically over an investor's lifespan and we are firm believers in making sure you are getting investments that suit your needs.  We revisit each investors plan annually or quarterly if preferred to make sure that you are on pace to meet your goals, whether it is growth or maintenance you are after.
Please have a look at some of the sample deals we have funded and feel free to give us a call to discuss any questions you may have.  We also have numerous references to choose from which are available upon request.  If you are interested in becoming a mortgage investor or already one looking to expand on your investment opportunities give us a call today at 1-855-668-3074 or contact us for more information at info@turnedaway.ca.