Power of Sale Process, Know Your Rights
What is a power of sale?
A power of sale is the preferred method for lenders in Ontario to sell a property that a borrower has defaulted on. For a lender to initiate a power of sale, the borrower must be in default of the contractual obligations set out in the initial mortgage commitment; the most common breach of a mortgage agreement stems from borrowers missing payments.
Steps In A Power of Sale: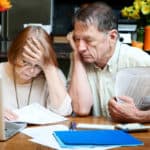 1. Notice of Sale:
Once a homeowner has been in default for a period of 15 days or more, the lender reserves the right to issue a notice of sale. The homeowner/borrower then has a period of 37 days to redeem (catch the mortgage up to date) or pay back the principal, interest and legal fees that have accrued.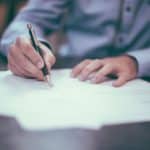 2. Statement of Claim:
Should the homeowner fail to resolve the matter in 37 days as outlined the lender can then issue a Statement of claim to take possession of the property. A lender does reserve the right to issue a statement of claim in concurrence with a notice of sale.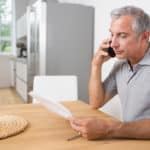 3. Statement of Defense:

A homeowner has 20 days to file a statement of defense to contend the lender's claim.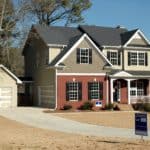 4. Writ of Possession:

If the borrower fails to file a statement of defense or it is rejected, the lender may the file a motion to the court to get a writ of possession. Once obtained the lender will then forward the writ of possession to the local Sherriff's office so that they may then serve the homeowner with an eviction notice.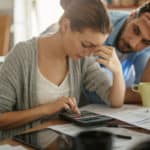 5. Sale of Property:

Once the Sherriff has served the eviction notice, the lender may then list the property for sale. The lender has an obligation to the homeowner to list the property at true/fair market value. This value is ascertained by completing a home appraisal on the property by an independent appraiser.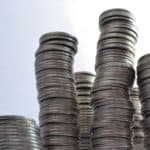 6. Closure:

Once the home is sold, all mortgages, liens/writs and expenses including real estate fees will be paid from the proceeds. The homeowner is then entitled to any monies left over. In the event there is a deficiency, the homeowner is responsible to pay for any monies still owing.
How Can Turnedaway.ca Help?
We Can Arrange for Free Legal Consultation through the various law firms we deal with.
We have over 30 years of experience in handling Power of Sale situations.
We have access to virtually an endless supply of private funding to resolve the most complicated deals.
We can close deals quickly and have established contacts that are unparalleled in the mortgage industry that are that allow us to close mortgages fast.
Commitments issued in as little as 4 hours.
We can help stop a power of sale quickly
Call Now! 1-905-668-3074 or Apply Online with the form below!