As a homeowner, the last option you want to resort to is selling your house because you had your mortgage renewal denied. Financial institutions can deny you for many reasons, and it's important to prepare for this possibility. Fortunately, if you've been denied a mortgage renewal, there are options at your disposal that don't involve selling your home.
A mortgage broker like Turnedaway.ca can help you get your mortgage renewed quickly. Keep reading for more information about the steps you can take to renew even if your lender has denied you.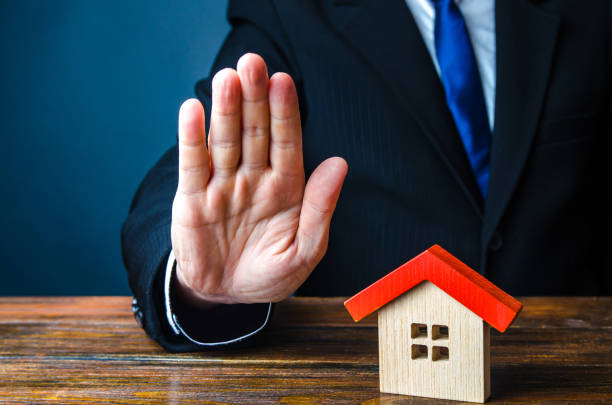 Why Would a Bank Deny Morgage Renewal?
In Canada, your mortgage payments take place over consecutive "terms." When you reach the end of a term, you will need to renew your mortgage with your lender.
The average mortgage amortization time is 25 years. If you have 5-year terms, you will need to go through the renewal process approximately five times.
You may have your mortgage renewal rejected if:
you no longer have consistent income
your credit report score has decreased
You have lost your job
you did not make timely mortgage payments
Any combination of these factors could prevent them from renewing or refinancing your mortgage loan. A denied mortgage loan could mean that you risk foreclosure.
What Happens If Your Mortgage Renewal Is Denied?
Big banks and traditional mortgage lenders are also known as A-lenders. If you exhibit signs of financial distress, they may deny your mortgage renewal. If the bank denied mortgage renewal, you could always try a different A-lender.
However, the odds of approval with a different A-lender can be equally as low if your situation is dire. Rather than taking your chances of being declined by another A lender your best bet is to hire a mortgage brokerage like Turnedaway.ca.  Turnedaway.ca specializes in alternative and private lending for homeowners whose renewals have been declined by their bank.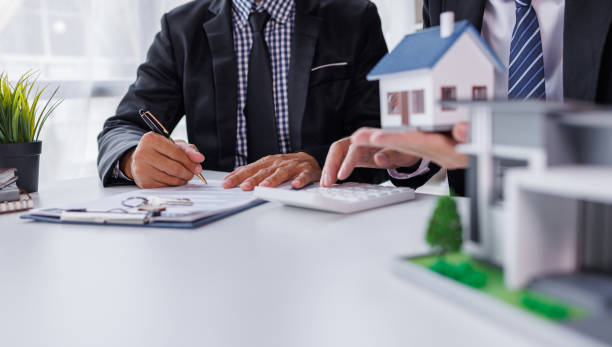 With a wide array of access to Alternative lenders, B-lenders, and private mortgage lenders your chances of getting qualified to improve drastically. Turnedaway.ca can arrange all the same products your bank can such as home equity loans, home equity lines of credit, 1st & 2nd mortgages to name just a few.
This can be done with rates and terms that are similar to that of an A-type lender. But, they offer more flexibility if you have poor credit or income challenges.
The best option is to always work with an experienced mortgage broker to ensure you are getting the best options presented to you. A mortgage broker will help you find lenders with fair terms and present you with your best options.
My Lender Denied My Mortgage Renewal, Now What?
If you're denied a mortgage renewal, don't panic. Depending on your finances, you can explore the following options:
Apply With an Alternative Lender
Alternative mortgage lenders have more realistic criteria. Turnedaway.ca has relationships with these lenders, and we negotiate terms on your behalf. Our goal is to arrange a financing agreement that meets your needs.
Use A Cosigner
Adding on a cosigner with good credit can decrease your odds of having a bank deny mortgage renewal. With a cosigner, there is less of a financial risk for the bank, so they are more likely to offer you better rates.
Negotiate
You can find out why your current lender denied a mortgage renewal by contacting them. Once you know the reason, you can attempt to negotiate a deal. However, this option is tricky because you don't want to settle on terms that will hurt you in the long run.
Sell The Property
As a last resort, you may need to give the house away to pay off the loan. Before you go down this devastating path, contact us for assistance. Our team can help you consolidate debt, pay missed mortgage payments, or get a better rate.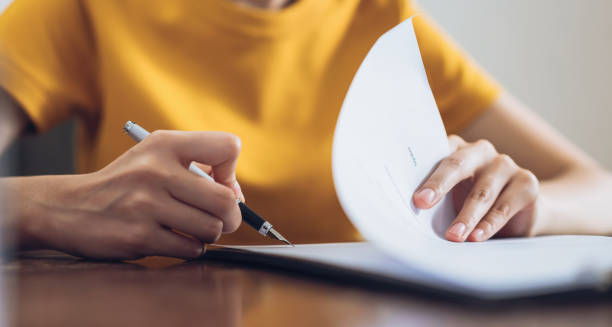 What Documents Will New Lenders Need?
As discussed, alternative lenders offer flexible mortgage solutions and there isn't always a set criterion for what you'll need to be approved.  Common sense would dictate that the better your application looks, the better the approval you will get. But, most lenders are flexible and will often use common sense to approve a mortgage.
For example, you recently lost your job and missed 3 mortgage payments in a row.  Perhaps your bank will not renew your mortgage but there are lenders who will. The promise of future income and equity to secure a new mortgage is what most alternative lenders look for.  Working with an experienced broker who can help you navigate the renewal landscape can make all the difference.
In fact, they will make your life significantly easier when it comes to compiling the information needed for approval.  Gathering information for multiple mortgage lenders can be time-consuming and frustrating. A good broker will help you obtain the documents needed to get the best mortgage approval you qualify for.
A professional mortgage broker has experience with mortgage rates and lenders, and they can help you make sense of your finances.
Changing Lenders
Even if your lender approves your mortgage renewal, you can still change lenders at the end of your term. Typically, your current lender will send you a notice 30-90 days in advance.
Just because you are offered a renewal doesn't mean that you should take it.  In fact, it is always best to consult with a mortgage broker to make sure that you can't get a better rate, more flexible terms, or another mortgage that suits your needs better.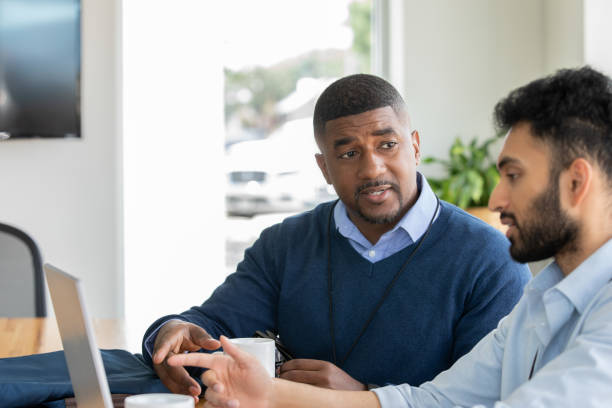 If you are unhappy with your provider, you do not have to continue with their services. To assess your satisfaction, ask yourself the following questions about the lender:
Do they have quality customer service?
Are there benefits to continuing to work with them?
Do they forgive you for missed payments?
Am I getting the best deal?
If the answer to any of these questions is no, it may be time to look for a new lender.
It is always best to get a consultation to see what is available, before signing your renewal. Most lenders issue renewals with the hopes that most homeowners will just sign them without shopping around.  Don't get taken advantage of!  Make sure you explore your options whenever possible.
Denied A Mortgage Renewal? Use Turnedaway.ca
Renewing your mortgage can be a hassle. If you've been denied a mortgage renewal based on your financial situation, you have options. Our team at Turnedaway.ca will help you explore your options and determine the best course of action.
We know that life happens, which is why we, along with our partners, understand financial challenges. Turneraway.ca has 30 years of experience, and we can get approved in as little as 24 hours.  We can do this because most of the approvals are based on common sense lending, not credit or income.
We help our clients improve their circumstances and get mortgage financing regardless of credit or other barriers. Don't hesitate to apply whether you are on disability, commissioned, self-employed, or pensioned. Use our quick online application to apply today.