As a homeowner, it's important to know the difference between a home equity line of credit vs Cash Out Refinance.  Owning your own home can be very rewarding in several different ways.
The reassurance of coming home to the same place year after year. We can invest our time and our talents in our communities. We get to know our neighbors and watch our kids grow.
Homeownership is rewarding but can also be challenging. Though there will be expenses, there are also possible financial benefits.
Let's look at one financial benefit of owning your own home, accessing the equity. This can be done through a Cash-Out Refinance or a Home Equity Line Of Credit.

Home Equity Options
Let's start with the basics. Just what is equity?
Equity is the difference between what your home is valued at and what you owe on your mortgage.
That is cash available to you should you decide to access it.
Wondering how you would tap into that cash? In this article, we will talk about two options that are fairly similar and somewhat simple ways to access your equity.
You can obtain a Home Equity Line of Credit, (known as a HELOC) or refinance your current mortgage with a cash-out option.
This article will compare a Home Equity Line of Credit and a Cash-Out Refinance. Read on to learn about both.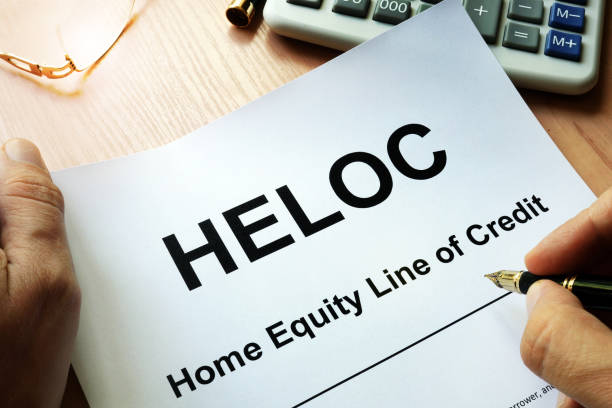 What Exactly is a HELOC
A Home Equity Line of Credit is known as a HELOC in the mortgage world. It is an entirely different way to access the equity in your home than a cash-out refinance.
A HELOC is a tool that allows you to take out equity, and maintain your primary mortgage. You open a line of credit that borrows against the equity of your home.
There are several advantages of a HELOC. One of the strongest advantages is that you have little to no closing costs with a HELOC.
A Home Equity Line of Credit is exactly what its name is. It is a line of credit available to you, much like a credit card, but with typically lower interest rates than a credit card. Typically the credit line is also larger than a credit card because you are borrowing against the equity in your home.

How Does a Cash-Out Refinance Work
A cash-out refinance is also a strong option to access the equity in your home. It works like a regular mortgage but gives you cash back at closing.
A cash-out refinance will get you the cash you need but you will have closing costs, appraisals, and all the steps you had with your original mortgage process.
The refinance pays off your existing mortgage and creates a new loan that includes the equity you are taking out of your home.
Cash-out refinancing can also provide a fixed term and a fixed rate.
HELOC Specifics
When you apply and are approved for a HELOC, you are opening a line of credit. Similar to a credit card. That money is available to you and you don't pay for it until you use it.
More than likely your HELOC will have a higher credit line than a traditional credit card, which offers you the ability to have more cash.
Another positive of a HELOC is that you only take the money when you need it. You don't have to take a lump sum all at once, you have access to the equity to use as needed.
A Home Equity Line of Credit also comes with a variable interest rate which is correlated to the Prime Rate. This means that your rate can go up, but it can also go down.
Another aspect of a Home Equity Line of Credit is the relatively low or no closing costs. When you open up a HELOC with your lender they typically do not charge closing costs.
Cash-Out Mortgage Refinance Specifics
A cash-out mortgage refinance is also a strong option for accessing your home equity.
Just like traditional mortgage refinances, you will be replacing your existing mortgage with a new one. This means we need to double-check your existing mortgage for prepayment penalties.
A cash-out refinance can sometimes even lower your interest rate depending on where rates are in the market. Which can at times even result in the same or even slightly lower payment.
With a cash-out refinance you will enjoy a fixed rate with a fixed term which is helpful to keep your payments steady.
You received your equity at closing. Typically you will be issued a check and take it with you once closing is complete.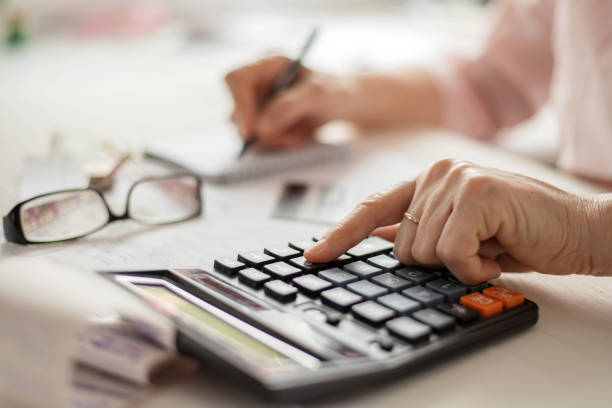 Financial Impacts
A HELOC and a Cash-Out Refinance both are big decisions. Both options are good options for using the equity in your home to your advantage.
But the best option depends on your situation, your needs, and other financial factors. Such as credit history and score.
We help you find your best option. At Turned Away we believe that everyone deserves a chance to put their equity to work for them.
We work with clients in a variety of financial situations even those that may have been turned away by banks. We know that sometimes life happens, and your credit score may dip or people face income challenges.
Access Your Equity With a HELOC or Cash-Out Refinance
At Turned Away we have been helping with mortgages for 30 years. We have helped countless homeowners put their equity to work for them when needed most.
Are you in a spot where you need to pull out your equity? Whether it is a HELOC or a cash-out refinance, we are here to help. We work with clients who have income challenges or other credit stipulations.
We would love for you to contact us, so we can partner with you to refinance your mortgage and put your home equity to work for you.
We will work together because remember, the equity in your home is one of your most valuable assets.
Check us out, because at Turned Away, We Get Mortgages Approved!  Call us for a toll-free consultation at 1-855-668-3074 or apply online and have approval in as little as 24 hours!