Bad Credit home equity loans can be offered by banks!
Banks that offer home equity loans with bad credit exist, contrary to popular belief.  They are not the traditional big banks that your mom and dad used to use.  Banks that offer home equity loans with bad credit are known as alternative lenders.  Alternative lenders are sometimes referred to as "B" lenders.  Alternative lenders are very much a growing trend in today's economy.

In today's tough economic times, new lenders have emerged to fill the void for homeowners with bad credit.  Alternative lenders are niche lenders that specialize in providing home equity loans and home equity lines of credit to borrowers with poor credit.  These lenders are often willing to overlook poor credit scores in exchange for a moderately higher interest rate.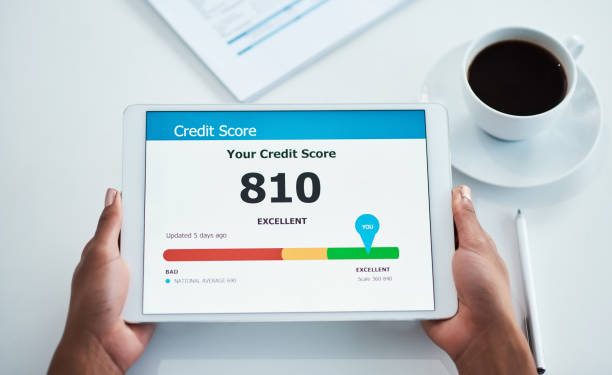 How much equity can I borrow from my home?
Banks that offer home equity loans with bad credit lend up to 80% of the appraised value of a home, less any mortgages on the property.  An example of this would be as follows:
$400,000.00 (appraised value) x 80% (maximum %) = $320,000.00

$320,000.00 (less) – $200,000.00 (1st Mortgage) = $120,000.00
Given the scenario above, a homeowner who owes $400k on their home with a mortgage of $200k would be eligible to borrow as much as $120k.  Owning a home is not a guarantee that you will be approved for a home equity loan with a bank.  In fact, there is a direct correlation between the amount a bank will lend and how poor your credit score is.  The lower your credit score,  the less you may be eligible to borrow from an alternative lender.  Clients with extremely poor credit may have to look for a home equity loan from a private lender or mortgage investment corporation.

How low can my credit score be to get a home equity loan from a bank?
The question we get most often at Turnedaway.ca is what exactly is a bad credit score?  Credit scores range from as low as 300 to as high as 900.  In terms of mortgage approvals, any score less than 680 is considered poor.  Borrowing with a score of less than 680 makes it hard to get a mortgage from a AAA bank. While some AAA mortgage lenders will make exceptions for borrowers with scores ranging between 600 and 680, they are few and far between.
Any credit score less than 680 will usually result in a borrower having to apply for a bad credit mortgage.  Most alternative lenders use a 550 credit score as their cutoff.  Any homeowner with a credit rating of less than 550 will usually have to deal with a mortgage broker who specializes in private mortgage financing to secure a home equity loan.
How much higher is the interest rate for a bad credit home equity loan?
Banks that offer bad credit home equity loans are taking a risk when they lend. Homeowners with bad credit represent more risk because the bad credit is an indication of money problems.  Many alternative lenders are willing to overlook this risk, provided that the new loan will repair the borrower's credit.  They also expect to receive a higher return for the risk they are assuming.
There is no fixed formula or equation to determine the rate on a bad credit home equity loan.  A homeowner can reasonably assume that, the more risk they represent, the higher the interest rate.  To ensure that you are getting the best rate possible, make sure you work with a mortgage broker who specializes in bad credit.
While there are tons of mortgage brokers in Canada, very few specialize in bad credit and they can make all the difference.  A bad credit mortgage broker who will have solid relationships with lenders who deal in bad credit mortgages.  Those relationships can mean preferred interest rates and more flexible terms so choose your mortgage broker wisely!
What are the risks and benefits of a bad credit home equity loan?
Banks that offer home equity loans to borrowers with bad credit have the same powers that any other bank has.  They are bound by the same rules and regulations as AAA mortgage lenders.
The risks of taking a home equity loan are no bigger or smaller than they would be with any other mortgage loan. If you make your payments on time, maintain home insurance and keep your property taxes up to date, there is little reason to expect a problem.
Don't stress over your credit report…
The benefits of a bad credit home equity loan are seemingly endless, especially if you are consolidating debt.  A bad credit home equity loan when used to consolidate high-interest debt can benefit a homeowner in a number of ways:
Lower interest rates
Reduce monthly payments
Improve cash flow
Repair credit
Become debt-free faster
Even if you have Credit Card Debt…
Bad credit home equity loans don't come with AAA bank interest rates.  That being said, they are significantly lower than the high-interest rates associated with credit cards.  Many credit card rates are toppling 20% interest with some of them exceeding 25%.   The payments people make on their credit cards barely cover the interest.  Bad credit home equity loans come with low rates and longer amortizations than other unsecured loans and lines of credit so the payments are lower.  You can often expect to reduce your monthly payments by as much as 50% to 60% when approved by a bank that offers bad credit home equity loans.

Why choose Turnedaway.ca?
The name says it all!  Turnedaway.ca specializes in bad credit home equity loans.  The relationships we have established in the industry allow us to get the most competitive rates with the most flexible terms.  Because we have access to a variety of both institutional and private lenders, we can ensure that you get approved for the best deal you are eligible for.
We have over 30 years of experience in helping clients that have been turned away by large financial institutions and we put our expertise to work for you.  If you have less than perfect credit and want to explore a bad credit home equity loan give us a call for a free consultation: 1-855-668-3074.  Alternatively, you can apply online and we will get to work immediately on your approval!