Finding Your Best Mortgage Broker In Toronto – How To Choose One That's Right For You
Toronto remains one of the hottest housing markets in the country. So it can sometimes be challenging to get the best deal possible on a home, especially if you are a first-time home buyer. So how do you pick the best mortgage broker in Toronto for your needs?
It's true, there are financial institutions that offer mortgage products all over the city. However, when hundreds of thousands of dollars are at stake, you have to be careful. You want to have someone on your side who will review the terms and conditions of your approval.
Regardless of whether you are a first-time buyer, or looking for a mortgage renewal, you have to be cautious. You want to be sure that you've chosen the right person to work with. A lack of experience can result in you paying higher mortgage rates. A lack of expertise can make the lending process more challenging than it needs to be.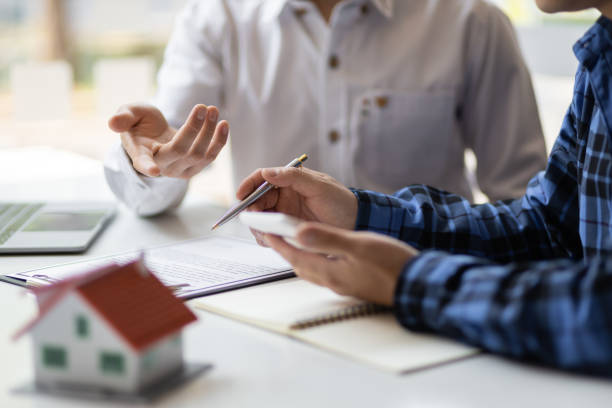 Reduce Stress With The Right Broker For You
Nobody wants to add stress to any situation and this is exactly what can happen if you are looking for a Toronto mortgage broker and settle on the first one you find.  When you choose a mortgage broker, you should choose one based on your expectations and circumstances. The best Canadian mortgage brokers are often the ones who have a niche or specialize in a type of financing.
For example, don't hire a mortgage broker who specializes in super-low rates if you have less-than-perfect credit or can't prove your income.  Conversely, don't choose a mortgage broker who focuses on challenging mortgage situations if you have perfect credit and are expecting a prime rate. Essentially, find the shoe that fits the best to ensure you have proper representation.
Using a mortgage broker in Toronto will save you a lot of time money and hassle. Especially if you have bad credit or are having a problem demonstrating your income.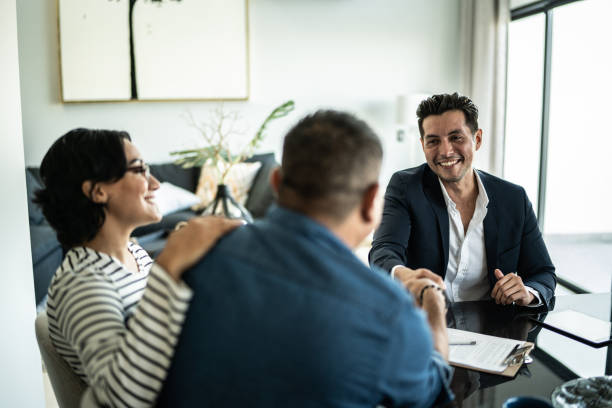 How To Start Looking For A Mortgage Broker In Toronto
A mortgage broker is someone who is authorized to work with multiple lenders. When you walk into a big bank branch office and try to get a mortgage, you're probably going to deal with a loan officer. That loan officer is employed by the bank, and so is invested in trying to get you into the highest-priced loan possible.
On the other hand, a mortgage broker doesn't work for any specific bank. In fact, a mortgage broker dealing with the Toronto market will work with a variety of lenders in addition to banks. This provides you with a wider variety of options when it comes to your home loan.
Additionally, with a mortgage broker, you don't have to do as much legwork when it comes to shopping around. Rather than visiting several different banks and getting different quotes, a mortgage broker can offer one-stop shopping. They will be able to provide you with a number of different possibilities.
Get Help Even With Bad Credit
With the help of a mortgage broker, you might also have access to lenders that aren't as concerned with your credit situation or with your income. Many mortgage brokers will be able to provide access to a variety of lenders who work with challenging situations.
To ensure that you are dealing with a reputable mortgage broker, it is always prudent to check with the Better Business Bureau.  While no business is perfect, the BBB can give you a lot of insight into a company's behaviour.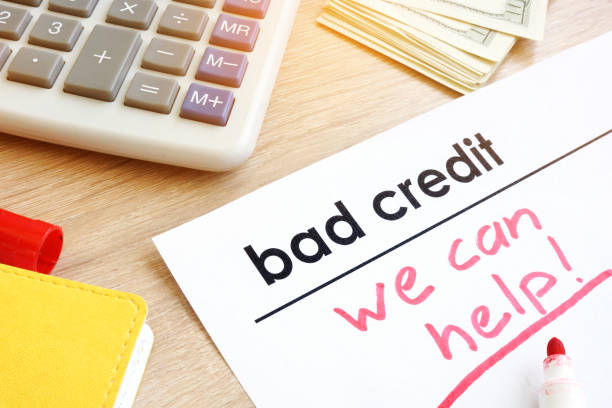 Turnedaway.ca has proudly served the community in Toronto for over 30 years and is proud to bolster our Better Business Rating on our website! Whether you are a first-time home buyer, looking for a fixed-rate mortgage, or a current homeowner looking to refinance a variable-rate mortgage we can help!
Using a Mortgage Broker to Find Flexible Loans in Toronto
One of the problems with using a loan officer at a big bank is that you're going to be stuck with the criteria required by the Bank of Canada. These restrictions can make it difficult to buy a home in Toronto if you have bad credit or if you have a nontraditional income situation.
As a result, we offer options that many other mortgage brokers can't because their main focus is on the perfect client.  This is where we are superior in every way.  We can connect you with a lender who's more interested in the potential of your purchase. Our lenders are less concerned with your credit. If you have poor credit, you might still be able to get a home loan when you use a mortgage broker.
With the right mortgage broker in Toronto, though, you can access alternative lenders that don't have to abide by the strict rules you see at more traditional banks. In this case, using a mortgage broker is to your advantage.

Applying Online
Online mortgage brokers like TurnedAway.ca have access to partners that will look at alternative criteria. In fact, we pride ourselves on customer service and provide our clients with superior financial services from start to finish and even beyond.
On top of that, using a mortgage broker can also help you connect with lenders who are willing to give you a mortgage even if your income situation is less traditional. Maybe you're self-employed or do some consulting on the side. In these cases, it can be hard to get the big banks to "count" that income. Private lenders, though, are willing to work with you and make mortgage deals that can help you get the loan you need.
Finding A Mortgage Broker in the GTA
It's fairly easy to find a mortgage broker in Toronto. You can look at brokerages or ask your real estate agent to recommend a broker. However, one of the easiest ways is to go online.
An online broker can help you find potential private lenders from all over who are willing to provide funds for a property in Toronto. With a variety of lenders to choose from, you can easily find what you need.
Additionally, working with a mortgage broker can help you see what all your options are. Explain your situation, and a specialist can help you figure out a mortgage and terms that work for you. You'll get the loan you need at terms that are affordable and manageable.

Working With TurnedAway.ca
Don't expect a bank loan officer to help you find multiple options for a mortgage. Options at the bank are slim, especially if you have extenuating circumstances. When you need help getting a Toronto mortgage with bad credit or nontraditional income (or even both), a mortgage broker is one of the best places to turn. TurnedAway has a great reputation in Toronto and the GTA. We have the expertise and the experience to get you what you need.
A mortgage broker working with the Toronto market can help you find a good deal and close it, allowing you to move into your new home sooner than you might have imagined. We help first-time homebuyers and seasoned homeowners alike. Apply with us and we promise to make the process easy for you – we get mortgages approved.
We stick with you, start to finish. Whether you need a fixed-rate mortgage or a variable-rate mortgage – we are experts in Canadian mortgages. Click here to complete our application today.