A home equity loan isn't just a lifeline if you're drowning in debt – it can be a lifesaver.
Has your bank or financial institution turned you away for a home equity loan in Canada? Your home equity could help you pay off outstanding loans, credit cards and help improve your credit score. But if you've got bad credit, it can be tricky to find a lender who will work with you. Even if you've got more equity than debt, borrowing with bad credit can be frustrating. If your bank or credit union has turned you down for a home equity loan, we can help.
Home equity loans can be life savers if you need help and have the available equity to solve a short-term problem or invest in a long-term plan. Understanding how your home equity loan in Canada works will make a big difference in how satisfied your experience will be. A home equity loan may even be misunderstood by many Canadians, we can help you understand how everything works. You owe it to yourself to make an informed decision about your home equity loan.

What is a home equity loan?
A home equity loan is quite simply a loan that uses your home as collateral without changing the structure of your existing first mortgage. You can use a home equity loan to:
catch up on high-interest debt,
make necessary repairs to your home, and
invest in retirement for a tax savings plan – whatever you need.
Consider what you would borrow home equity for, is it a child's education? Or perhaps your firstborn is getting married and you want to help? It doesn't matter why you need the money, with a home equity loan you'll have the flexibility to decide how to spend what you borrow.
Is a home equity loan right for you? In order to find out you need to know how a home equity loan works, and you also need to take a look at how much equity you actually have. You should definitely apply if you've got a lot of equity, chances are you'll be approved regardless of your current income, job status, credit history, or credit rating/score. We've got a helpful home equity calculator tool on our site that you can use to get a general idea of how much equity you have.

How does a home equity loan work?
Home equity loan approvals are based on the amount of equity in your home. To explain, how much equity you have built up in your home is determined by comparing the value of your house vs the amount you owe against it. You'll need to know your current mortgage balance and the amount of any liens or writs registered against your property. Once you've established how much debt is leveraged against your property, you can use our calculator tool to estimate your home's equity.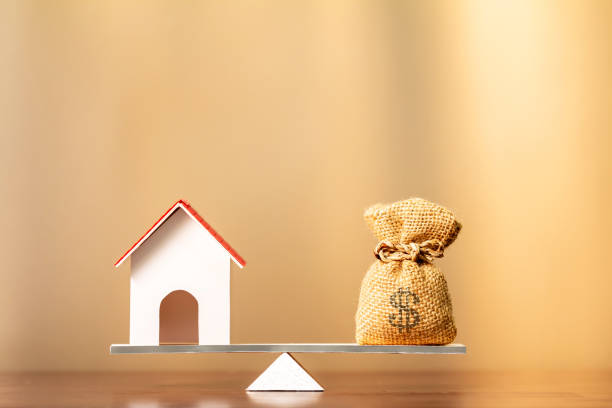 For example, assuming your home is worth $400,000 and you have a mortgage for $300,000 on it, you'll have $100,000 in equity. If Canada Revenue Agency has also registered a $25,000 tax debt lien, you'll have $75,000, and so on and so forth. The more debt leveraged against your home, the less equity you'll have. Home equity loan approvals are based on equity. The application process is a simple calculation to see if you've got enough equity to be approved for a loan.
If you don't have very much equity, it can be more difficult as you don't want to mortgage your home to 100%. As a result, home equity lenders in Canada rarely consider credit or income and focus more on determining that you've got enough equity to borrow some of it. Depending on the type of loan you secure, your payment terms and structure will vary. With a private lender, you may be able to find very flexible terms to suit your unique circumstances.
What are the different types of home equity loans?
When it comes to home equity loans, you have a couple of options. Essentially there are two types of home equity loans. First, there are fixed home equity loans, and second, a home equity line of credit (also referred to as a "HELOC"). Both structures have advantages and one is not "better" than the other. Your choice will be tailored to your needs and circumstances. We can advise you before you apply and we can recommend the lender who will be a good fit for your situation. Ultimately, the type of loan you choose may depend greatly on how tricky your circumstances are. Above all, fixed-rate home equity loans in Canada are easy to get because your approval won't require any income or credit requirements. A HELOC can be a bit more challenging, let's break down why:
Fixed home equity loans – the easy button
Since fixed-rate home equity loans in Canada do not operate like credit card, the borrower usually receives a lump sum payout. As a result, the borrower can use the proceeds of the mortgage loan as they see fit.  The loan itself will have a fixed interest rate and fixed monthly payment terms based on the total borrowed. Fixed-rate home equity loans in Canada are similar to car loans. You continue to pay down the loan as you build/rebuild equity, but you can't "re-borrow" the money after you've paid it back.
Of course, the amount you pay back towards the principal balance of your loan will be determined. The payments will be based on the term and amortization you and the lender agree upon. When compared with a home equity line of credit, a fixed home equity loan is much, much, easier to qualify for. If you've got damaged credit or issues proving income, this option may make more sense for you. Applying with your bank will likely result in a rejection. Skip the extra step and let us shop for the right lender for you instead.
Home equity line of credit (HELOC) – not a slam dunk
Conversely, a home equity line of credit acts as a revolving loan. In fact, a HELOC operates in a way that is very similar to a credit card account. Likewise, HELOC loans have pre-set limits but you can borrow the funds you pay back again if you need them. You'll only pay interest on the balance of your loan when payment is due. However, the trust and good faith that a HELOC requires means these loans are no slam dunk for borrowers. If you've filed a bankruptcy in the recent past, currently have a poor credit score, or are experiencing any interruption or change in your monthly income – this type of credit line may not be for you at this time.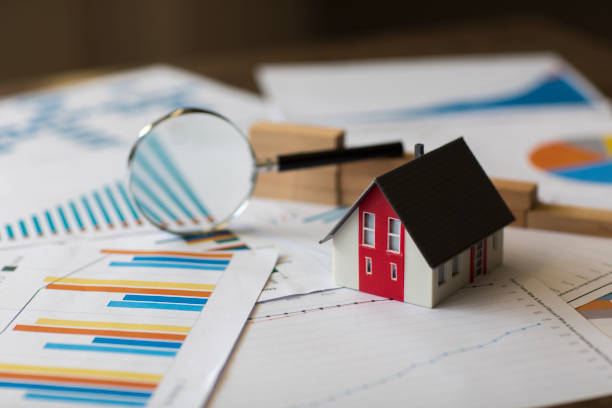 Why choose a home equity loan in Canada?
The reasons for tapping into home equity are different for everyone. No two scenarios are the same and the beauty is that home equity loans can be used for multiple purposes. Consider a home equity loan for any of the following popular reasons:
Debt Consolidation – borrow money to consolidate high-interest credit card debt into one affordable payment
Home Renovations – repair or upgrade your home to increase your property value
Property Tax Arrears – pay property tax arrears to protect your home from a forced sale
Foreclosure – stop a foreclosure or power of sale and eliminate mortgage arrears
Canada Revenue Debt – pay off Revenue Canada debt and avoid tax liens or wage garnishments
At Turnedaway.ca we've made qualifying easier and created a simpler way to apply for a home equity loan in Canada. We can even help you rebuild your credit if you've had a previous bankruptcy or consumer proposal.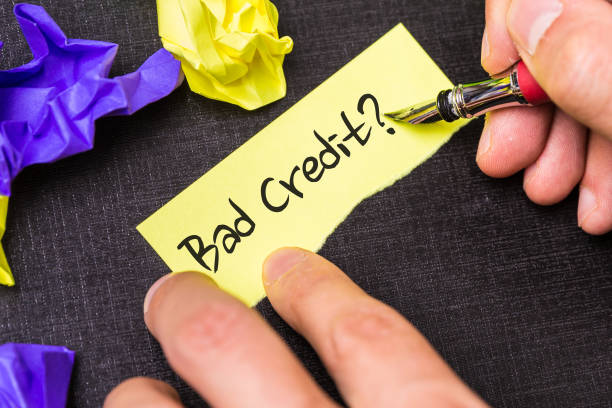 Can Bad Credit Stop You from Getting a Home Equity Loan in Canada?  
Absolutely not, provided you are dealing with the right lenders. If you have equity, but also have bad credit, there is no reason you shouldn't submit an application. Whether you've got outstanding debts, or have recently restructured your finances – equity calls the shots with our lending partners. Our loans are issued to people who have bad credit, no credit, low income, or no income at all. Major banks and credit unions insist on strict lending criteria. As long as your home has equity, income, and credit history is secondary to our lenders.
How Turnedaway.ca can help
Our common sense lending practices have been working for our clients for over 30 years. Want to buy an investment property or cottage? Perhaps you'd like to pay off a consumer proposal, consolidate high-interest debt or pay off an income tax debt? While the reasons for a declined application may vary from credit issues to income verification complexities, we've seen it all. How can we help? Let us take the stress out of worrying about getting approval for a home equity loan in Canada today. Why not click below to apply today? We get mortgages approved!