Home Equity Loan – Durham Region Residents Have More Equity Than Ever
The demand for home equity loans in Whitby & Durham Region has grown. Primarily because of a variety of economic factors. Whitby is located just outside the city of Toronto.  It is located on the north shore of Lake Ontario.  It has a growing population and real estate is booming.
People are driven to the region because of its affordability compared to home prices in Toronto.  Whitby and its surrounding area are more affordable than Toronto but the prices of homes have still risen dramatically.  In the last decade, homeowners have accumulated a significant amount of equity.
The amount of equity is not the only thing that has risen in the last decade.  Statistics Canada recently revealed that some households are carrying as much as $3.33 of debt for every dollar they make.  Subsequently, high-interest credit card debt is crippling families.  Homeowners are starting to see the value in home equity loans as an alternative to consulting a bankruptcy trustee.
How do I qualify for a home equity loan?
Recently, the federal government has imposed new strict rules for homeowners in Whitby and across Canada. The government has reduced the amount you can borrow using your equity.  They have also reduced the amount of time to pay you to have to pay it back.
The new mortgage rules have all but eliminated the ability to borrow if you are self-employed.  Additionally, major banks also won't approve of you if you have poor credit or haven't filed your income tax.  As a result, borrowers have to jump through a lot of hoops to qualify for a home equity loan with a big bank.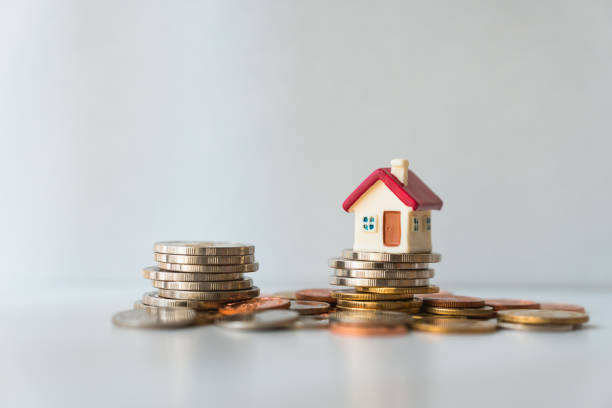 Although most borrowers are unable to obtain home equity loans at traditional big banks there are still options.  Because of these strict criteria, homeowners are turning to experienced mortgage brokers who specialize in home equity loans. Interest rates on some credit cards are toppling by 20%. Consequently, homeowners are using home equity loans to borrow money in Whitby to alleviate skyrocketing monthly payments.
The right mortgage broker can cut your monthly payments in half.  Mortgage brokers have access to lenders that use a common-sense approach to approving home equity loans.  Home equity mortgage lenders place less emphasis on credit and income and provide approvals based on equity.
Whitby home equity loan benefits
A home equity loan can be a tremendous help.  Specifically, home equity loans allow homeowners to convert their equity into cash.  In other words, cash can be used to alleviate high-interest credit card payments.  Additionally, it can even be used to help avoid a consumer proposal, bankruptcy, or even a power of sale.  Home equity loans can be used for a variety of things including:
Reducing monthly obligations
Paying overdue property taxes
Resolving past due accounts with Revenue Canada
Paying out consumer proposals and bankruptcies early
Home renovations
If you have equity in your home, the possibilities are virtually endless and home equity loans can be arranged quickly.
How do I know if I have enough equity to get a home equity loan?
Currently, the new rules prohibit big banks from offering more than 80% of a home's value. But they must factor in a variety of other requirements like good credit and solid income. Turnedaway.ca has simplified home equity loans.  Approvals are based on the appraised value of your home and we can quickly convert your equity into cash. Additionally, there is less emphasis on credit or income.  If you're not sure how to calculate the amount of equity in your home, try out our handy home equity calculator. All you need to know is how much you owe against your home and have an approximate estimate of how much your home is worth.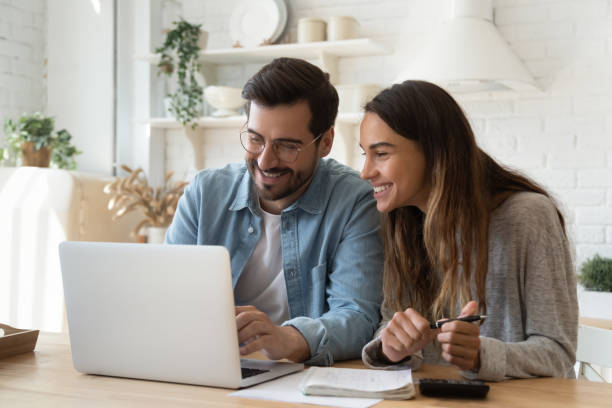 Why choose Turnedaway.ca for a home equity loan in Whitby?
Turnedaway.ca, as its name implies, offers solutions that most other big banks and even other brokerages don't.  Moreover, Turnedaway.ca is a boutique brokerage specializing in hard-to-place mortgages. In fact, we have relationships with lenders that most other mortgage brokers could only dream of having.
Our customized approach to financing for our clients is driven by their wants, needs, and financial situation. Namely, we aim to help clients improve their current financial obligations setting them up for success in the future.  Regardless of your current financial situation, Turnedaway.ca can help arrange home equity loans even if you have/are:
Bad Credit
Low/no Income
Self-employed
Judgments, writs, or liens
Not filed taxes
We have a philosophy that everyone deserves a chance and your current credit rating or financial circumstances shouldn't define you.  To illustrate, Turnedaway.ca prides itself on helping consumers that other mortgage lenders have declined because of credit or income issues.  Therefore, we offer flexible mortgage solutions that include:
Home equity loans in Whitby
1st mortgages
2nd mortgages in Whitby
Mortgage Refinancing
Home Improvement Loans & Renovation Loans
Debt consolidation
Private mortgages
Home equity line of credit
Bad Credit Mortgages in Whitby
Turnedaway.ca's experience, flexibility, and superior customer service set us apart from the big banks and other mortgage brokers.  Mortgage brokers who don't specialize in home equity loans do not have the same resources.  This makes it hard to ensure that their clients are getting the best home equity loan possible.
Experience the Turnedaway.ca difference!
If you are looking for a home equity loan in Whitby or anywhere in Ontario and have equity, we can help.  We've made it our goal to change the way lenders look at borrowers.  Turnedaway.ca works with homeowners who don't meet conventional borrowing standards.
We want our clients to find the best deal possible with the most flexible terms, based on their situation.  Experience the Turnedaway.ca difference and give our mortgage specialists a call for a free consultation at 1-855-668-3074 and secure your home equity loan in Whitby today! Alternatively, you can apply online and have approval in as little as 24 hours.
Sources:
https://www150.statcan.gc.ca/n1/daily-quotidien/171214/dq171214b-eng.pdf