Ontario Power of Sale Rules – Get Help Now!
A power of sale in Ontario occurs when a homeowner fails to meet their mortgage obligations.  Your mortgage obligations are outlined in your mortgage agreement.  If you fail to live up to the contract, the mortgage lender can force the sale of your home through a legal process.
In Ontario there are two types of power of sale: Contractual, being the most popular and Statutory.  Each type of power of sale in Ontario has strict rules, both will be examined.
Contractual power of sale
Contractual power of sale rules states that the mortgage documents include a power of sale provision. Thereby, allowing the mortgage lender to sell the property if the borrower fails to meet their mortgage obligations.  If a borrower defaults on their mortgage obligations, the lender serves the borrower with a notice of their intent.  The lender can serve the borrower once the mortgage has been in default for more than 15 days.
This notice is called a "notice of sale".  It informs the borrower of the lender's intentions to exercise their right to a power of sale.  It outlines the reason for the power of sale and provides a date for their intention to sell the property.  Once a power of sale has started, the borrower has 35 days to remit any monies owed.  If the borrower fails to pay, the lender can sell the property.
Statutory power of sale
Statutory power of sale rules applies when there is no power of sale provision included in the mortgage terms.  In a statutory power of sale, the borrower must be in default for a minimum of three months.  After 3 months, the lender is able to initiate legal proceedings.
Once the borrower receives notice of a power of sale, they have 45 days in which they can redeem the mortgage.  This gives the borrower the opportunity to catch up on any outstanding mortgage arrears.  If the homeowner is unable to pay back the mortgage arrears, the lender can then sell their home.
What does it cost in Ontario?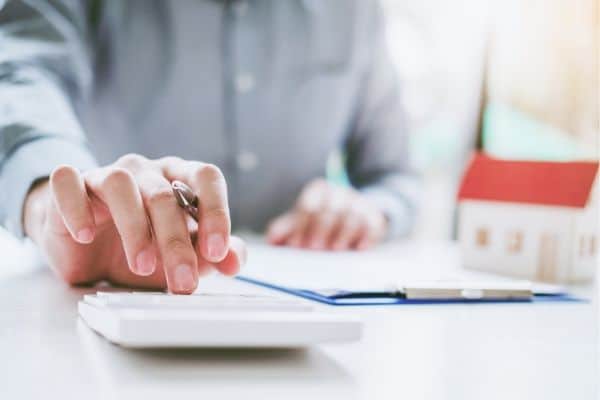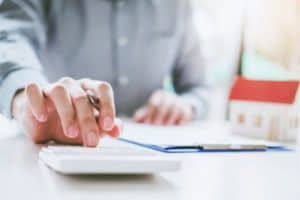 The costs involved in carrying out a power of sale in Ontario can be excessive.  when facing power of sale, the proceeds of the sale of the home are distributed as follows:
Principal owed under the mortgage
Amount due to subsequent encumbrancers (lien holders)
Property taxes owed by the home owner
Tenants' security deposits (in the event there is a rental component)
The borrower receives any monies left over.  If there is any shortfall from the sale of the home, the borrower is responsible for the deficiency
Power of Sale Timeline Ontario – How to Save Your Home
To stop power of sale in Ontario, a borrower must repay the lender the money they are demanding.  However, most borrowers can't pay the money back because they're experiencing some kind of financial crisis.  Short of borrowing the money from family, borrowers have few options.
Most big banks and credit unions will not allow borrowers to refinance mortgage arrears.  Banks will not do this because they do not want to create an environment where borrowers think it is alright to miss payments.
The complex nature of a power of sale in Ontario makes it hard to leverage money to pay back mortgage arrears.  Consulting an experienced mortgage broker can make the burden of dealing with your current mortgage lender and their lawyer much simpler.  An experienced mortgage broker can help you borrow the money you need to save your home.
Stopping power of sale or foreclosure by yourself can be a daunting task.  Without a firm understanding of all the rules, most borrowers will find themselves overwhelmed.  A mortgage broker who can approve high-risk mortgages is the key to stopping power of sale. An experienced mortgage broker will have access to a variety of alternative lenders and private mortgage lenders
Determining what brought you to this point and devising a strategy to get back on track is key.  Catching up on missed mortgage payments may solve your immediate problem but won't fix the root of the issue.  Therefore, dealing with an experienced mortgage broker is a must!
Get Help from TurnedAway.ca  
The idea of losing your home is terrifying because the situation is usually beyond your control.  To make matters worse, the rules generally benefit the lender far more than they do the borrower.  At the same time, borrowers need to act quickly or face losing their real estate.
Also, costs can grow quickly and can eat up the equity you have worked so hard to build up. In particular, a borrower who does not deal with the issue promptly will find themselves drowning in legal costs.  If you are behind on your mortgage or facing a power of sale, make sure you act quickly!
In short, don't lose your home in a power of sale in Ontario.  Immediately, you should consult a mortgage professional that knows the rules.  The team at Turnedaway.ca is a mortgage broker store who has been dealing with the power of sale process for over 3 decades. Consequently, we have built relationships with a variety of Alternative lenders that range from trust companies, credit unions and even private lenders in Ontario and across the Country.
To sum up, we have built up the relationships you will need to solve the challenges that lay ahead.  By utilizing your equity we can help you catch up.  Call us for a free consultation at 1-855-668-3074 or simply apply online now and get an approval today!