Considering Bankruptcy? If You Have Home Equity Read This First…
If you feel like you've been drowning in debt, you may be considering bankruptcy. You may also be looking for a way to avoid bankruptcy. Fortunately, for homeowners, there may be a way to get out of debt safely without going bankrupt. If you're unfamiliar with the concept, the idea of going bankrupt may be frightening.
You've likely heard many rumors about what's involved and how it can "ruin" your credit for years to come. While bankruptcy may be a last resort solution for some people, if you own a home you may be able to avoid it.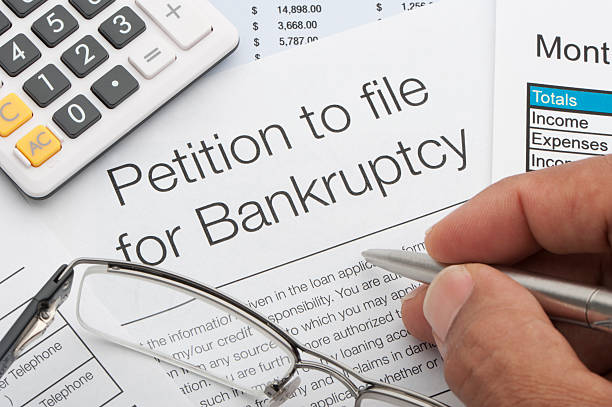 In Canada, bankruptcy is a common debt solution for many people. To start the process you must first engage the services of an Insolvency Trustee licensed by the Office of the Superintendent of Bankruptcy.
Trustees provide free advice and outline all debt solutions – not just bankruptcy. Many of these professionals will encourage you to seek out the advice of a mortgage broker if they find out that you have a lot of home equity. Naturally, there is a very good reason for this advice.
Bankruptcy – Avoid it with a Home Equity Loan
While the bankruptcy process is difficult, it doesn't ruin your credit forever as you may have heard. Also, there are alternatives to filing bankruptcy that you can consider that are even less harmful to your credit score. However, if you can avoid sacrificing your credit score why wouldn't you?
You may have considered a debt management plan, credit counseling, or even filing a consumer proposal to eliminate your high-interest debt – but have you looked into a home equity loan?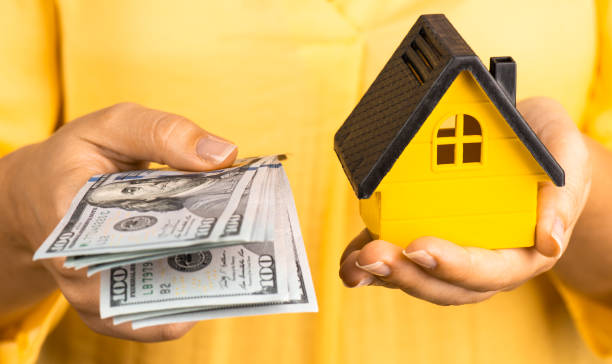 Why a home equity loan can be the better alternative debt solution
If you're looking for relief from your credit cards for a period of time you should know that debt consolidation is the only way to protect/improve your credit rating. If you've been struggling with debt but have never missed a payment, your credit rating may not be as bad as you think.
As soon as you file for personal bankruptcy your rating will change to the end of the rating scale. You will not be eligible to apply for any new credit for some time.
With equity in your home, your monthly payment in bankruptcy may not be much of a relief either. A licensed insolvency trustee must ensure your creditors are receiving a fair representation of your asset value as payment in exchange for debt relief.
When you have a lot of home equity you have to pay for that as a bankruptcy – or sell your home and give up the sale proceeds. With an equity line of credit, you can save your home and choose to pay back debt in a more affordable way.
You can also potentially put more money back into your budget with interest savings and/or by borrowing additional funds beyond what you need to pay back debt.
Debt that only a home equity loan can help you with
Beyond the serious restrictions that happen when you declare bankruptcy, there are also debts that you cannot include or get relief from. Bankruptcy restrictions include having to give up assets such as registered education savings plans (RESPs) and trust accounts, having to report your income every month to your trustee, not being able to sponsor a family member to immigrate to Canada, and not being able to act as director of a corporation or work in a job that requires you to be bondable.
The types of loans and debts that you cannot get bankruptcy relief from include:
Student loan debt (where you've been enrolled in school within the past 7 years).
Fines and court-imposed debts.
Child support arrears.
Debts where a stay has been lifted by a court (for example a debt where fraud was alleged or an at-fault accident was determined).
With a home equity loan, you can pay off your debts and avoid wage garnishments associated with any type of debt. You can choose to pay off any creditor you like in full (or in part) to make it easier to become debt free in the shortest time frame.
Bankruptcy – Avoid it and Pay Back Debt With a Low-Interest Rate
If you need to consolidate debt and your bank has turned you away for an unsecured debt consolidation loan, there are other options. Even if you've got bad credit, a secured loan may be possible where other lending options have not been approved. Just because the loan has to be secured for your home – doesn't mean it can't come with a low-interest rate. We can approach multiple alternative lenders on your behalf and shop around for the best rate for you.
While some debt solutions allow you to reduce your debt in exchange for damaging your credit score, an equity line of credit cannot do this. Yes, you have home equity so you will have to pay back your debt in full, but you can still get an interest reduction and save money in the long term by consolidating.
Get Help with TurnedAway.ca
A home equity line can be a great tool to help you take charge of your finances. We can help you avoid bankruptcy and get back on track. Even if you have bad credit, it's possible for you to use the equity in your home to your financial advantage.
Our TurnedAway.ca team is here for you. For more information about home equity and bankruptcy please contact us today. We also offer other tools and resources that can help you make the most of your home's equity. To book a free consultation you can speak to us by phone at 1-855-668-3074, or you can complete our online application by clicking the link below.