Considering an Early Mortgage Renewal?
Paying off your home equity loan or mortgage within the term is standard. Yet, unforeseen emergencies might divert your funds, causing missed payments.
The silver lining? Mortgage renewal options from banks or private lenders exist. However, early renewal comes with drawbacks, including facing a mortgage penalty. Stay informed to make the best financial choice for your situation.
Continue reading for our comprehensive guide on early mortgage renewal, including insights into associated penalties. Dive in to gain a deeper understanding. Learn more here: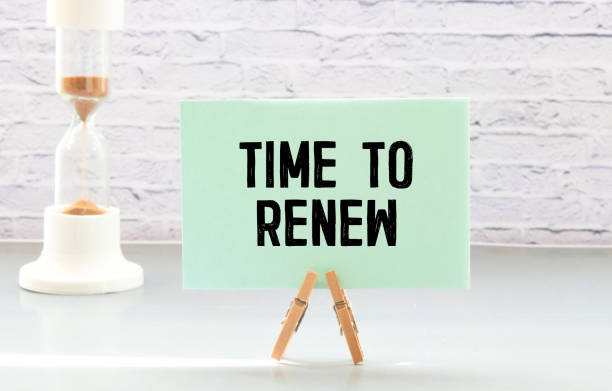 What Is Mortgage Renewal? 
A mortgage term refers to the specific period for which you initially agree to the terms of your mortgage loan. These terms include the interest rate, payment schedule, and other conditions. This period typically ranges from a few months to several years, commonly up to five years or more. When your mortgage term nears its end, you have the option to undergo a process called mortgage renewal.
When contemplating early renewal or even switching lenders, seeking assistance from a mortgage broker is invaluable.
A mortgage broker acts as your advocate, helping you navigate the complexities of mortgage products and ensuring you make well-informed decisions, whether you're renewing your mortgage or exploring options with different lenders. Their expertise simplifies the process, helping you secure the most advantageous terms for your financial situation.
Pros and Cons of Early Mortgage Renewal

Keep in mind that mortgage renewal comes with some pros and cons.
Pros of Early Mortgage Renewal:
1. Rate Lock: Securing a favorable interest rate early can protect you from potential rate hikes in the future, especially if interest rates are currently low.
2. Financial Planning: Early renewal provides stability in your financial planning, allowing you to budget effectively without worrying about fluctuations in mortgage rates.
3. Flexibility: You can negotiate new terms that align better with your current financial goals, such as a shorter or longer term, adjusting payment frequencies, or modifying the amortization period.
4. Peace of Mind: Knowing your mortgage is secured for a longer term can offer peace of mind, eliminating uncertainties related to fluctuating interest rates.

Cons of Early Mortgage Renewal:
1. Penalties: Early renewal often comes with penalties, especially if you are breaking your existing mortgage term before it matures. These penalties can offset potential savings from a lower interest rate.
2. Missed Opportunities: Future interest rates might drop further, providing more advantageous deals if you wait until your current term expires.
3. Changing Financial Situation: If your financial circumstances improve significantly, early renewal might prevent you from accessing better mortgage options available to you in the future.
4. Market Conditions: Economic factors, housing market conditions, or changes in lending regulations can influence mortgage rates. Predicting these variables accurately is challenging, potentially affecting the cost-effectiveness of early renewal.
5. Limited Choices: Some lenders might offer limited mortgage products for early renewal, restricting your options compared to waiting for your term to expire.
In summary, while early mortgage renewal offers stability, flexibility, and potential rate lock benefits, it's essential to weigh these advantages against the associated penalties and missed opportunities. Consider your current financial situation, market conditions, and long-term goals carefully before making a decision. Consulting with a mortgage advisor can provide personalized insights tailored to your circumstances.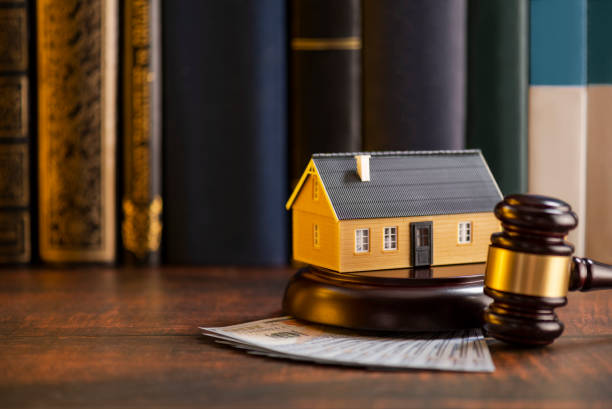 Mortgage Penalty Explained: What You Should Know
Mortgage penalties are fees imposed by lenders when borrowers break the terms of their mortgage agreements before the specified maturity date. These penalties are applicable when you either pay off your mortgage early, refinance your mortgage, or transfer your mortgage to another lender. It's crucial to understand these penalties because they can significantly impact your finances.
Mortgage penalties are calculated based on various factors, such as the outstanding loan balance, the interest rate differential and the remaining term of the mortgage. Lenders use a specific formula to determine the penalty amount, which can vary from one lender to another.
To avoid unexpected mortgage penalties, it's essential to carefully read and understand your mortgage agreement before signing it. Some mortgages offer prepayment privileges that allow you to make additional payments or pay off the mortgage early without penalties.
It's advisable to consult with a mortgage advisor or financial expert to fully comprehend the terms and conditions of your mortgage and explore options to minimize penalties if you need to make changes to your mortgage before the maturity date.
Maximize Savings: When to Renew Your Mortgage Early and Avoid Penalties!
Are you contemplating a mortgage renewal? Timing is key! Renewing your mortgage early can lead to substantial savings. By understanding the intricacies of prepayment penalties and interest rate differentials, you can make informed decisions.
Prepayment Penalties: Learn about the penalties associated with early mortgage termination. Understand how lenders calculate these fees based on factors such as outstanding balance, current interest rates, and remaining term.
Interest Rate Differentials (IRD): Explore the concept of IRD and how it influences your prepayment penalties. Understand the difference between your original mortgage interest rate and the current market rate and its impact on your financial decisions.
Optimal Timing: Discover the best times to consider early renewal to minimize penalties. Factors such as market trends, your financial situation, and the current interest rate climate play a significant role in making the right decision.
Financial Planning: Gain insights into how early renewal aligns with your long-term financial goals. Assess the benefits of saving on interest costs versus potential penalties, ensuring your decision complements your overall financial strategy.
Expert Advice: Consult mortgage experts and financial advisors to get personalized insights tailored to your situation. Understand the nuances of your mortgage agreement and explore negotiation options with your lender.
Make the most of your mortgage renewal by staying informed. Our comprehensive guide equips you with the knowledge and strategies to maximize your savings. Don't miss out on potential financial gains—make the right choice for your mortgage renewal today!
Unlock Savings: The Benefits of Paying Penalties and Renewing Your Mortgage Early
Embarking on the journey of mortgage renewal can be a daunting task, but it also presents a unique opportunity for strategic financial planning. Many homeowners are unaware of the potential advantages that come with early renewal, often hesitating due to concerns about prepayment penalties. However, understanding the intricacies of mortgage renewal can unlock substantial savings and provide long-term financial benefits.
Understanding these benefits empowers you to make informed decisions about early mortgage renewal, ensuring you unlock maximum savings and financial advantages:
1. Cost-Benefit Analysis: Understand the balance between prepayment penalties and long-term interest savings. Evaluate your current mortgage terms and projected savings to determine if paying penalties for early renewal makes financial sense.
2. Interest Rate Advantage: Early renewal allows you to secure a new mortgage at a potentially lower interest rate, especially if market rates have decreased since you initially took out your mortgage. Locking in a lower rate can result in significant long-term savings.
3. Flexibility in Terms: Renewing early provides you with the opportunity to negotiate more favorable mortgage terms, such as a shorter loan period or a different payment structure. This flexibility can align your mortgage with your financial goals and current budget.
4. Avoid Future Rate Hikes: Renewing early allows you to avoid potential future interest rate hikes, providing stability and predictability to your financial planning. This safeguard can shield you from higher costs in the event of rising interest rates.
5. Build Equity Faster: By renewing early and potentially securing a lower interest rate, you can allocate more of your payments towards the principal amount. This accelerated equity building can lead to substantial savings over the life of your mortgage.
6. Improved Cash Flow: Negotiating more favorable terms during early renewal can result in reduced monthly payments, freeing up cash flow for other financial goals, investments, or emergencies.
7. Professional Guidance: Consult with mortgage advisors or financial experts to conduct a comprehensive analysis of your specific situation. They can help you navigate the complexities, analyze the potential benefits, and guide you toward the most advantageous early renewal strategy.
If you're a first-time homebuyer, your monthly payment average may cost from $1,029 to $1,486. You can pay with a lower interest rate if you renew early. However, your penalty costs could also even out the total, and you might end up paying the same amount.
Smart Renewal Choices: What to Consider When Renewing Your Mortgage
Renewing your mortgage is a pivotal financial milestone, and the decisions you make during this process can profoundly impact your financial future. To ensure you make the most informed choices, it's essential to consider a range of factors.
This comprehensive guide we'll delve into the crucial aspects you should keep in mind when renewing your mortgage:
Interest Rates: Explore the current market interest rates and analyze how they align with your financial goals. Understanding the rate trends can help you secure a favorable rate during your renewal, potentially leading to significant savings.
Term Length: Evaluate the term length that suits your financial situation best. Shorter terms often offer lower interest rates but may result in higher monthly payments, while longer terms provide stability but could lead to higher overall interest costs.
Prepayment Options: Consider the flexibility of prepayment options. Having the ability to make extra payments or increase your regular payments can help you pay off your mortgage faster and save on interest over time.
Financial Goals: Assess your short-term and long-term financial goals. Your mortgage renewal is an opportunity to align your mortgage terms with your objectives, whether it's paying off your mortgage sooner, reducing monthly payments, or building home equity faster.
Professional Guidance: Consult with mortgage advisors or financial experts. Their expertise can provide invaluable insights tailored to your specific situation, ensuring you make decisions that align with your financial aspirations.
Hidden Costs: Be aware of any additional fees or hidden costs associated with mortgage renewal. Understanding the complete financial picture will prevent surprises and enable you to make a well-informed decision.
Market Conditions: Stay informed about the current economic and real estate market conditions. External factors can influence interest rates and mortgage terms, impacting your renewal options.
Navigating the mortgage renewal process can be complex, but armed with the right knowledge, you can make choices that lead to financial security and savings. Explore this guide to gain a comprehensive understanding of what to consider when renewing your mortgage, ensuring you embark on this journey with confidence and clarity.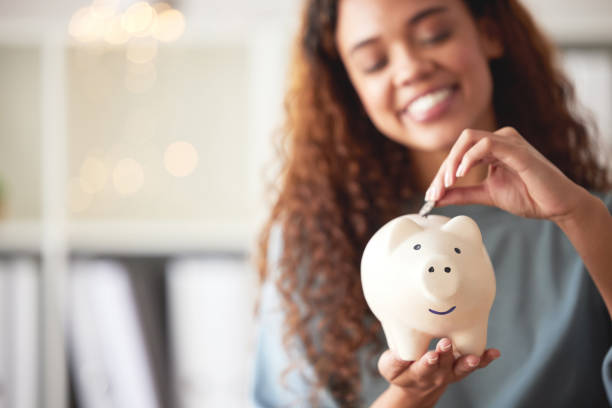 Timing Matters: Renew Your Mortgage at the Right Moment for Maximum Savings!
Dealing with the mortgage penalty isn't always a bad thing. Sometimes, it will save you more money to pay for it and get an early renewal. To sum up, renewing your mortgage early may have several benefits but it is always best to have a professional help you assess your options and show you if or how you may benefit.
Are you looking for professionals to help you find the right financing options? Call us for a free renewal consultation or simply apply online and let us start exploring your options now!