Essentially utilizing your property as collateral, a HELOC can prove invaluable for substantial purchases or consolidating debt, often boasting lower interest rates compared to credit cards or personal loans.
Yet, the stakes are significant; delinquency on HELOC payments could potentially lead to the loss of your home. Discover the intricacies of HELOCs in this blog, understand how HELOC works, and uncover the mechanics, benefits, and pitfalls to make informed financial choices.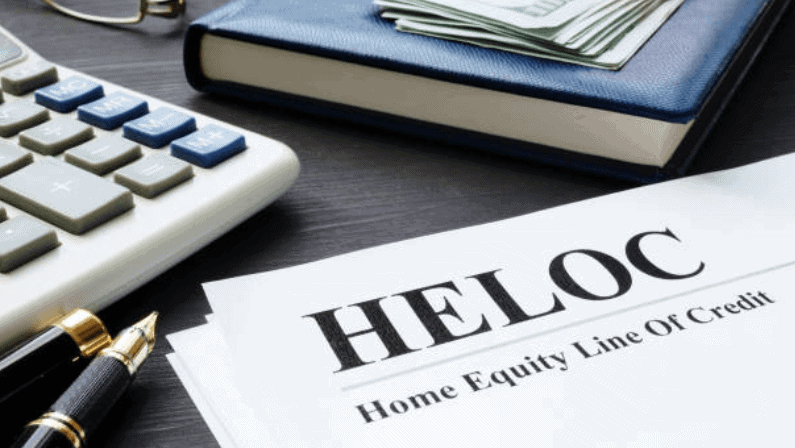 What is HELOC?
A Home Equity Line of Credit (HELOC) is a revolving, secured credit form utilizing your home as collateral. Operating similarly to other lines of credit, a HELOC is ideal for substantial purchases or debt consolidation, often offering lower interest rates compared to specific credit cards or personal loans.
Payments are due when you owe, usually requiring monthly interest payments. Notably, a HELOC lacks a fixed term or conventional mortgage's amortization period, distinguishing its structure in Canada.
2 Types of Home Equity Lines of Credit
There exist two primary categories of HELOCs:
Combined Mortgage and HELOC
This option is widely provided by major financial institutions. It melds a conventional fixed-term mortgage with an expanding line of credit, growing proportionally with mortgage principal payments.
The HELOC's credit limit can extend up to 65% of the home's value, known as the loan-to-value (LTV) ratio, contributing to an entire combined loan that could reach an 80% LTV ratio.
Stand-Alone HELOC
Distinct from the combined mortgage and HELOC, stand-alone HELOCs are independent revolving credit facilities unrelated to your mortgage.
Despite offering a similar credit limit of 65% of your home's purchase price or market value, these stand-alone options don't amplify as you reduce your mortgage principal.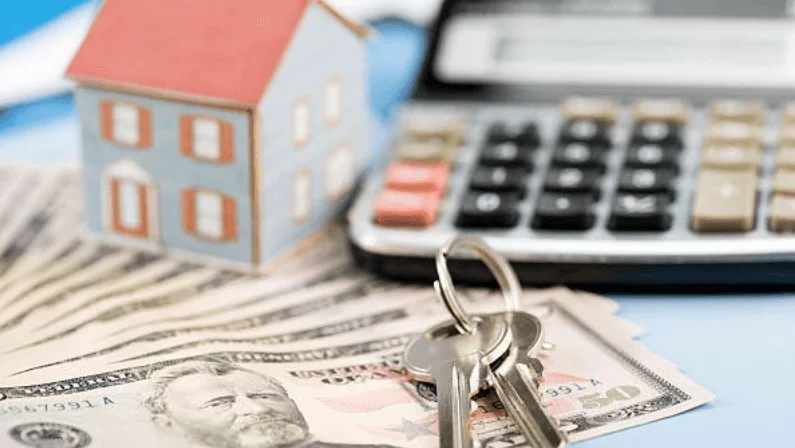 How Much Can I Borrow with a HELOC Canada?
In Canada, the general rule of thumb is that a borrower can use up to 65% of their home's purchase price or market value in a HELOC. A good mortgage broker can help leverage as much as 80% of the value of your home.
In addition, in Canada, you can finance your home for up to 80% of its value. Your combined loan to value (LTV) is a measurement of how much of your property is financed in proportion to its value.
It's important to note that your LTV, including your mortgage, can't be more than 80% of the value when refinancing or adding a HELOC. You can use the money for any purpose, even one outside of your home. Some people use HELOCs for vacations or to pay for their child's college tuition.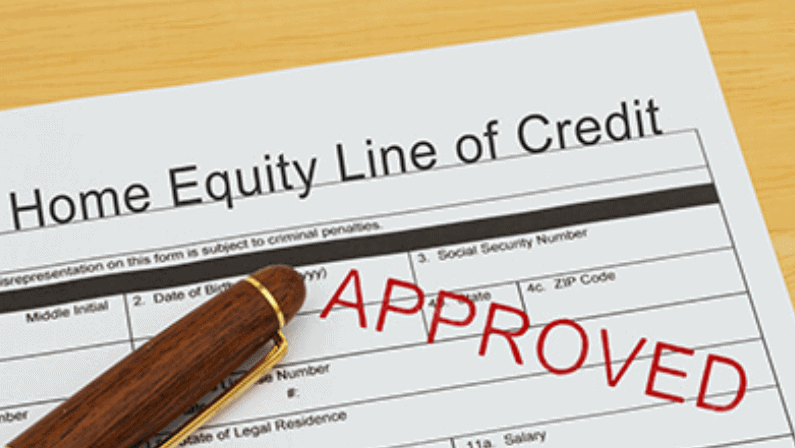 How Can I Qualify for a HELOC Loan?
Similar to other credit offerings, applying for a home equity line of credit (HELOC) necessitates specific steps. Qualifying demands home equity, with many lenders requiring a minimum of 20%.
Additionally, you'll be expected to present:
Verification of homeownership and mortgage particulars.
Proof of stable employment and steady income.
An assessment of your home's present value.
A credit score is deemed satisfactory.
Manageable debt levels.
Moreover, you'll undergo the same stress test employed by lenders during primary mortgage application evaluations.
What are the Advantages and Disadvantages of HELOC?
Here are the advantages and disadvantages, equipping you with valuable insights to navigate the intricacies of this credit option and guide your financial choices.
Advantages of a HELOC:
Convenient access to credit
Lower interest rates compared to unsecured loans or credit cards
Interest paid solely on the borrowed amount
Prepayment without penalties
Flexible borrowing within credit limit
Tailored setup for borrowing needs
Potential debt consolidation at reduced rates
Disadvantages of a HELOC:
Requires disciplined payoff (usually monthly interest)
Temptation for prolonged high spending and debt
A mortgage switch may necessitate full HELOC repayment
Missed payments can result in home possession
Common loan downsides include variable rates affecting payments, potential credit limit reduction, lender's right to demand full payment anytime, and credit score impact due to missed payments.
Understanding these benefits and drawbacks is essential for making informed financial decisions.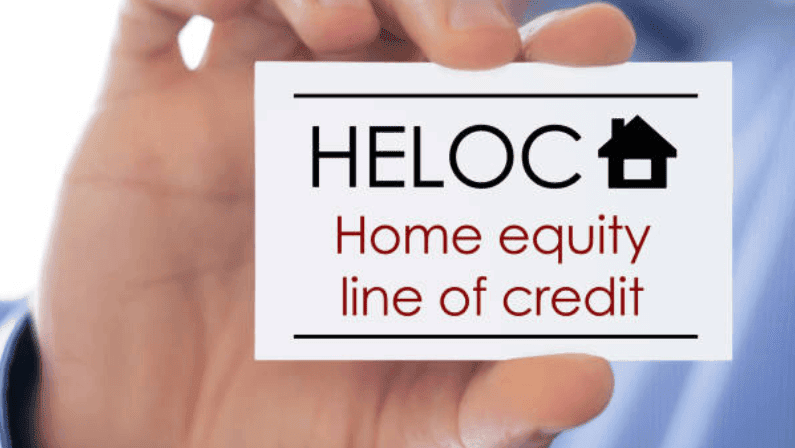 Understanding a HELOC Contract
Here are various components and nuances of a HELOC contract, empowering you to navigate this financial instrument with confidence and clarity.
1. How do HELOC Interest Rates Work?
Home equity lines of credit feature variable interest rates, often linked to a lender's prime interest rate, serving as the baseline for their variable loans. Rate adjustments can occur, necessitating prior notice from the lender. Changes in the prime lending rate directly impact HELOC interest rates and payments.
2. How do HELOC Fees Work?
HELOC fees can vary among lenders. Common charges encompass:/span>
Home appraisal or valuation fees: Charged for assessing your home's value.
Legal fees: Encompass registering the collateral charge on your home, facilitated by your lawyer or notary (in Québec).
Title search fees: Incurred to ensure the absence of liens on your home.
Administration fees: Levied by your lender for account setup and maintenance.
Credit insurance fees: Includes premiums for optional life, critical illness, disability, and job loss coverage.
Discharge or cancellation fees: Imposed by your lender or notary if you cancel your HELOC and remove the collateral charge.
For full clarity on Home Equity Line of Credit Canada fees, inquire directly with your lender.
Things To Remember
It's important to remember that HELOCs with adjustable interest rates may see their rates increase from time to time. Homeowners can prepare for this by sticking to the amount they originally planned to borrow and creating a detailed budget. By not taking out more than originally planned, borrowers can also avoid owing more than their home is worth because of market volatility.
Your HELOC loan is secured with your home as collateral. This means that your home is a sort of backup in case you're unable to make payments. This offers numerous benefits, including lowered interest rates.
People who can secure their loans with a home or another asset also qualify for more loans, even if they don't have an exceptional credit score.
You might be able to secure a bad credit HELOC even without the best credit score, thanks to your home. Home equity lines of credit are good options for homeowners with a stable income and enough equity to make this option worthwhile. Not sure if you'll qualify?
Turnedaway.ca has been helping homeowners just like you get approved for home equity lines of credit. Apply Now or call us toll-free at 1-855-668-3074 to discuss your eligibility and options.