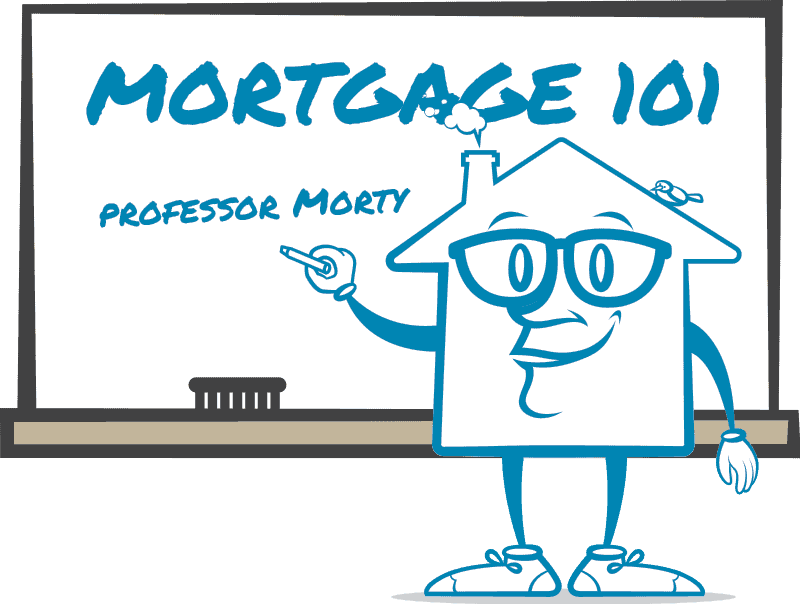 How to Get a Second Mortgage with Bad Credit
How to Get a Second Mortgage with Bad Credit
For many homeowners, a second mortgage could make a big difference in their financial fortunes. However, many borrowers find traditional big banks discouraging ash they tend to shy away from bad credit second mortgage applications. Applying for a second mortgage with bad credit can feel like a daunting — or even impossible — task.
The good news is that it's actually possible to get a second mortgage with bad credit. But you can't stick with the traditional mortgage lenders if you want success. Here's what you need to know about your options for a second mortgage when you have less than perfect credit.
Look for an Alternative Lender
Your first step is to look for an alternative lender. Alternative lenders are comprised of Credit Unions, Trust Companies, Mortgage Investment Companies (MIC's) & private lenders. Your best bet to find a fit to your financing needs is to approach an experienced mortgage. Specifically, a mortgage broker specializing in bad credit.
The big banks have to meet strict requirements put forth by the Bank of Canada and federal regulators. In recent years, it's become more difficult to get any kind of mortgage. Whether you're purchasing a home or hoping to get a second mortgage, the latest criteria require higher credit scores, more restrictive proof of income, and other items.
Alternative lenders, though, don't have to deal with the same restrictions. Most alternative lenders are interested in getting a decent return on their investment. As a result, they look for solid investments, based on the amount of equity in a home. Moreover, you don't have to have good credit or a salaried job to get approved for a second mortgage.
Partners like those we work with through TurnedAway.ca don't care as much about your bad credit. Instead, they look primarily at the equity you have in your home. When you work with an alternative lender, you're far more likely to get a second mortgage with bad credit.
Focus on Your Home's Equity
Rather than getting hung up on your credit score, alternative lenders look at how much equity you have in your home. That's what really matters in the end. After all, if you have equity in your home, there is little risk to the mortgage lender.
In truth, the more equity you have the more likely you'll be approved. These types of mortgage loans rarely take credit or income into consideration. In fact, if you have used your second mortgage to consolidate high-interest rate credit cards, you might start seeing an improvement in your credit score.
Moreover, you'll love the fact that you won't have to deal with the bank's tight lending requirements.  Only having to gather a few simple documents can take the stress out of getting a second mortgage with bad credit.
Risks of Getting a Second Mortgage with Bad Credit
As with any financial transaction, it's important to understand the risks before you move forward. Here are some of the things to keep in mind before you sign the paperwork:
Your home is on the line. Whenever you secure a loan with an asset, that asset is at risk. Not unlike your current mortgage, if you can't make payments, the lender will look to exercise their rights to recover the money you owe.
You could pay a higher interest rate. In many cases, you might have to pay a higher interest rate on your second mortgage. Having bad credit increases a lenders risk. However, in most cases, 2nd mortgages come with significantly lower rates than credit cards and other forms of unsecured debt.
Go into the transaction with your eyes open to the potential risks, and make sure this is the right move for you.
Ways a Second Mortgage Could Help
Once you understand the potential downsides to a second mortgage with bad credit, you can weigh those against the potential benefits. Some of the ways a second mortgage can help you include:
Pay off debt using consolidation: Even with a slightly higher rate, your second mortgage is still certainly cheaper than most of your high interest credit card debt. Get everything in one place and pay it off faster.
Prevent foreclosure: Your second mortgage could allow you to get enough cash to pay off current mortgage arrears and prevent foreclosure.
Redeem Property Tax Arrears: 2nd mortgages can be used to pay out and redeem overdue property taxes
Pay off Revenue Canada: Use the money from a second mortgage to settle your debt with the government.
Pay Off a Consumer Proposal or Bankruptcy: By clearing up Consumer proposals and bankruptcies early you can rehabilitate your credit.
 There are other uses for a second mortgage as well. Carefully think about what you can accomplish with your second mortgage, and then decide if it's right for you. When you're up against a wall, it's nice to know that you can get a second mortgage with bad credit. Often, a 2nd mortgage is the first step toward improving your finances.
Not sure if a second mortgage is a right move for you? Make sure you consult a mortgage broker who specializes in bad credit who can help break down your scenario for you.
Can Turnedaway.ca Approve a Second Mortgage With Bad Credit?
Of course, our name says it all! Bad credit and second mortgages are a snap when you have the resources in place.  TurnedAway.ca specializes in arranging equity-based second mortgages and home equity loans for our clients.
Because our primary focus is arranging challenging mortgages, lenders provide us with lower rates and more flexible terms. We also have access to a variety of lenders that most brokerages wish they had.
Our unique focus on bad credit mortgages gets our clients preferred rates and terms that are unparalleled. In fact, we are the go-to broker when your credit or income situation isn't perfect.  Call us for a free consultation at 1-855-668-3074 or apply online and let us take care of your bad credit second mortgage needs today!