How Do I Get Approved for a Second Mortgage with Bad Credit?
First of all, how do you know you have bad credit? How do you know your application won't be approved? A homeowner should never make assumptions about their options for a second mortgage. Unless you've fully explored all of the possible avenues for funding, you can't be sure that you'll be turned away.
A mortgage broker is the best person to help you review your bad credit mortgage options. For many homeowners, a second mortgage could make a big difference. We understand the stakes, and we understand the fear of rejection. We also understand that you may want to avoid traditional big banks (they may not approve bad credit second mortgage applications).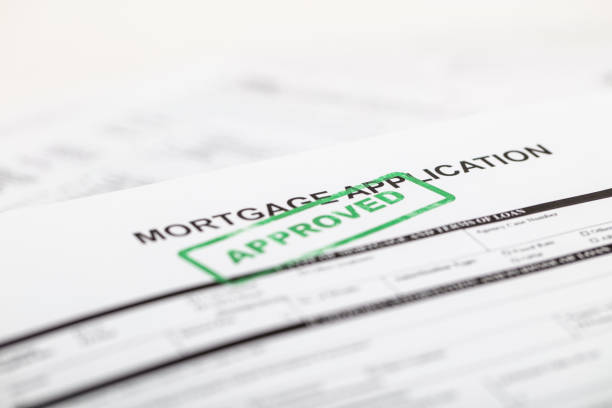 The reality is that major banks have been enforcing new, stricter lending rules that can make a mortgage application much harder to approve since January 2018. As a result, applying for a second mortgage with bad credit can feel like a daunting — or even impossible — task. The good news is that it is possible to get a second mortgage with bad credit. The trick is not to apply with traditional mortgage lenders. We have the lowdown on what you need to know about your options for a second mortgage – especially if you have less-than-perfect credit.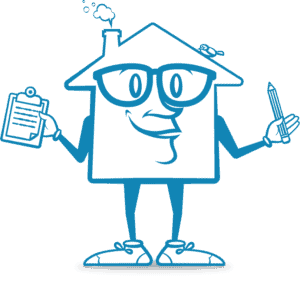 Need a Second Mortgage with Bad Credit? (Look for an Alternative Lender)
Professor Morty says that a great first step in your quest for a second mortgage is to look for an alternative lender. Alternative lenders are comprised of Credit Unions, Trust Companies, Mortgage Investment Companies (MICs) & private lenders. Your best bet to find a good fit for your financing needs is to approach an experienced mortgage broker who works with these types of lenders. If you can find a mortgage broker with a wide variety of alternative lenders on speed dial, who specializes in bad credit – even better.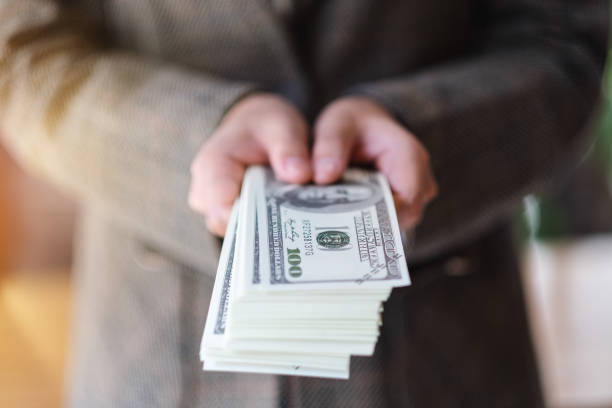 Alternative lenders are the alternative to challenging bank applications. Our big financial institutions have to meet strict requirements put forth by the Bank of Canada and its federal regulators. In recent years, it's become more difficult to get any kind of mortgage regardless of whether you're purchasing a new home or hoping to get a second mortgage on your existing home. The latest bank application criteria require higher credit scores, more restrictive rules on providing proof of income, and other items that narrow the playing field.
Alternative Lenders Have Fewer Restrictions
Alternative lenders don't have to deal with the same restrictions as major banks. We have access to a large pool of alternative lenders. We'll work to place your application with the best fit. We know what our lenders require to approve your application. We'll guide you through the process. Even though you've got bad credit, we'll run a credit check. Our commitment to getting the best mortgage rate means assessing your credit score – even if it's not good. Most alternative lenders are willing to offer a better rate if your score isn't as bad as you think it is. Our lenders look for solid investments based on the amount of equity in your home. You don't need good credit or a salaried job to be approved for a second mortgage with bad credit.
Of course, fewer restrictions don't mean zero restrictions so you will require one very important thing to apply – home equity.
Putting the Focus on Your Home Equity
Rather than getting hung up on what your credit score may be, it's important to calculate your home equity. We have a helpful home equity calculator on our website that you can use to get an estimate before you apply. Fortunately, alternative lenders look at how much equity you have in your home before they consider any other lending concerns. In the end, equity truly is what matters most. After all, if you have equity in your home, deciding to lend you money is easier because there is far less risk to be worried about.
In truth, the more equity you have the more likely you'll be approved. You don't have to borrow all of the equity you've got – in fact, you shouldn't want to take it all. You'll want enough equity in your home to borrow what you need and still leave some behind – you wouldn't want to mortgage your property to 100% and we wouldn't recommend that you try. Since home equity loans rarely take credit or income into consideration, your equity position will be the focus of your application. Working with a mortgage broker also means only having to gather a few simple documents – it can really take the stress out of getting a second mortgage with bad credit.

Debt Consolidation via a Second Mortgage – Even with Bad Credit
If the purpose of obtaining your second mortgage is to consolidate high-interest-rate credit card debt, you'll improve your credit score. Your second mortgage may be a helpful tool to fix bad credit. It's not uncommon to apply for home equity financing to deal with debt and avoid high-interest rates. Alternatives to refinancing include bankruptcy, consumer proposals, and debt consolidation loans. A debt consolidation loan may not be as easy to qualify for as you'd think. Not to mention, if your debt(s) aren't all with your bank – your bank may not want to consolidate. With a second mortgage, you'll decide where the money goes. You choose who you pay off. You'll also love the fact that you won't have to deal with your bank's tight lending requirements.
Risks of Getting a Second Mortgage with Bad Credit
As with any financial transaction, it's important to understand the risks before you move forward. Here are some of the things to keep in mind before you sign the paperwork for a second mortgage:
Your home is on the line. Whenever you secure a loan with an asset, that asset is at risk. Not unlike your current mortgage, if you can't make payments, the lender will look to exercise their rights to recover the money you owe.
You could pay a higher interest rate. In many cases, you might have to pay a higher interest rate on your second mortgage. Having bad credit increases a lender's risk. However, in most cases, second mortgages come with significantly lower rates than credit cards and other forms of unsecured debt.
Again, as with any transaction involving your finances, it's important to know all of the ins and outs before you proceed. Go into your mortgage transaction with your eyes open to all potential risks. We want to make sure that you believe this is the right move for you.

Ways a Second Mortgage with Bad Credit Could Help You
Once you understand a second mortgage with bad credit risks – weigh them against the benefits. While there are risks involved in adding to the debt(s) secured against your home, there are also distinct advantages. First of all, you can avoid bankruptcy, and save a lot of money by reducing the high-interest debts you have to a much lower mortgage interest rate. Rarely is a mortgage interest rate going to be as high as what you've been paying on your other debts. Some of the ways a second mortgage can help you include:
Pay off debt using consolidation: Even with a slightly higher rate, your second mortgage is still certainly cheaper than most of your high-interest credit card debt. Get everything in one place and pay it off faster.
Prevent a foreclosure: Your second mortgage could allow you to get enough cash to pay off current mortgage arrears and prevent foreclosure.
Catch Upon Property Tax Arrears: 2nd mortgages can be used to pay out and catch up on overdue property taxes
Pay off Revenue Canada: Use the money from a 2nd mortgage to settle your income tax or director liability with the government.
Pay Off a Consumer Proposal or Bankruptcy: By clearing up Consumer proposals and bankruptcies early, a 2nd mortgage can help you rehabilitate your credit much faster.
Think about what you can accomplish with your second mortgage, and then decide if it feels right for you. When you're up against a deadline or consistently short on cash flow, it's nice to know that you can still get a second mortgage with bad credit. Let a second mortgage be the first step toward improving your finances.
Can Turnedaway.ca Approve a Second Mortgage With Bad Credit?
Not sure if a second mortgage is a right move for you? Make sure you consult with a mortgage broker who specializes in bad credit before you make your final decision. Let us break down your scenario and options for you. If you've been turned away, we encourage you to turn to our experts for help. Bad credit and second mortgages are a snap when you have the right resources in place.  TurnedAway.ca has spent decades specializing in arranging equity-based second mortgages and home equity loans for our clients.
Our primary focus is arranging challenging mortgages so our lenders provide us with lower rates and flexible terms. We've been in this business a long time and have access to lenders that most brokerages wish they had! Benefit from our unique focus on bad credit mortgages. Let us find your preferred rates and terms that are unparalleled. We can be your go-to broker when credit or income isn't perfect – apply online or book a free consultation today!