As a homeowner, there seems to always be something that needs fixing, replacing, or updating. Sometimes these things occur gradually, giving you the ability to save money to cover the cost. Other times, they happen without warning.
When it happens without warning it can strain your finances. What do you do if your finances are already strained, your credit maxed out, and your savings depleted? A home equity loan might be the best solution.
And contrary to popular belief, you don't need good credit either. Here's how to get a bad credit home equity loan.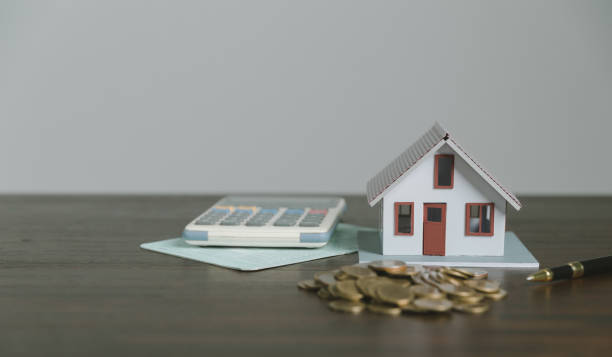 What Is a Home Equity Loan?
As popular as home equity loans are, it is surprising to know how many people don't know what it is or how they work.
Home equity loans are very similar to secured loans, but while a secured loan uses your credit score as a major determining factor in your approval and rate, a home equity loan doesn't. What a home equity loan does use to determine your eligibility is how much equity you have in your home.
You can borrow up to 80% (in some cases 85%) of the amount of equity you have in your home with a home equity loan. Let's say your home is worth $200,000 and your mortgage balance (the amount you owe) is $100,000. The difference between the two is the equity you own in your house, in this case, $100,000.
You could potentially borrow up to 80% of that with a home equity loan, in this case, $60,000, all by using your equity as security. Your credit doesn't preclude you from doing so, but there are some conditions you should be aware of before getting a home equity loan.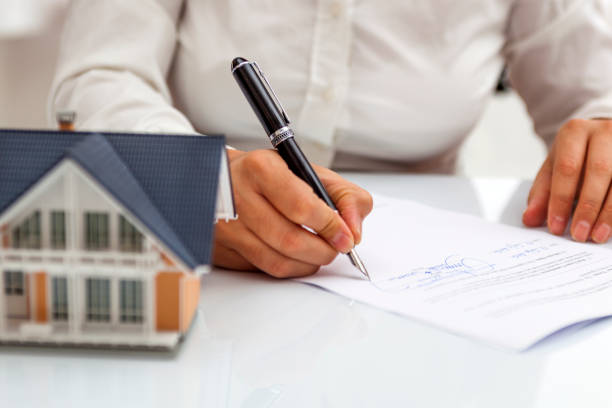 Things You Should Know Before Signing a Home Equity Loan
Home equity loans are almost always a cheaper option than your credit cards and your high-interest loan debt.  In fact, in many instances, a home equity loan can cut your monthly payments in half.
It's natural for you to want to talk with your existing mortgage lender because you already have a relationship. That's okay, but you shouldn't stop there. Interest rates vary by lender so look around at what other lenders are offering. Good credit, poor credit, and even bad credit borrowers can benefit from using a mortgage broker.
All home equity loans are not created equal and working with a dedicated mortgage broker who specializes in home equity loans is a wise idea.  They will help you secure the best rate with the most flexible options.
At Turnedaway.ca we have been providing home equity loans with the lowest rates around for over 30 years. Our relationships in the industry allow us to negotiate the best terms and the lowest rates.
Is a Home Equity Loan the Same As a Home Equity Line of Credit (HELOC)?
The short answer is no. A HELOC is much more closely related to how a credit card functions, but with a much lower interest rate.  Moreover, to qualify for a HELOC, your income and credit are given specific consideration. Conversely, a home equity loan gives little attention to either.
How much you can be approved for will fall in the same range as a home equity loan. The difference is you don't automatically receive the entire amount once approved. You can withdraw it all at once if you need or want to.
Getting the funds from a HELOC is like drawing from a second checking or credit card account. As you need the money you withdraw it from your HELOC. You pay it back the same way as you would any debt, in a monthly installment.
Benefits of a Home Equity Loan
One of the major benefits of a home equity loan is you get a much lower interest rate, especially when compared to a personal loan. Personal loans are unsecured loans and therefore are driven by your credit score. You can expect to see rates anywhere from 15% all the way up to 30% when you have poor credit.
Even with bad credit, a home equity loan is secured by the equity in your house so the lender's risk is much lower. Lenders typically equate home equity loans to being lower risk because they use your home as collateral.  This translates to lower interest rates for borrowers, regardless of their credit history or debt-to-income ratio.
Another great feature is that they can be used for just about anything.  A home equity loan can be used to:
The possibilities are endless because once approved the decision is yours on how you want to spend the money.
Home Equity Loans are easier to qualify for because they are secured by your home. For this reason, lenders have less strict and simpler approval processes. In many cases, you can get funds distributed quickly, perhaps in as little as a day or two in a lump sum directly into your account.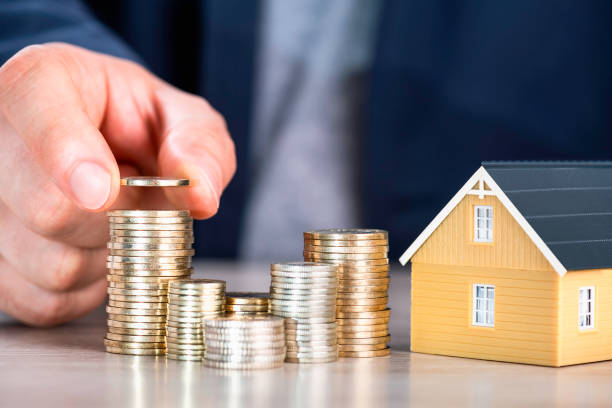 What's the Process To Apply?
The first thing you need to do is determine how much equity you have in your home. Our online home equity loan calculator can help you do just that.  Our home equity calculator will also tell you how much you may be eligible to borrow.
Traditional big bank lenders require a lot of financial paperwork. Be prepared to verify your income by providing a few recent pay stubs, job letters, and likely your last few year's notices of assessments. You will also likely have to submit your banking statements for checking, savings, and any other loans you might have.
You might be asked questions after your application is submitted. These questions can be simple ones regarding the reasons for certain loans, while others might be more intrusive asking you to explain poor credit situations on your report.
Working with the right mortgage broker can simplify this process and eliminate a lot of the frustration homeowners often experience with big banks.  The best part is the rates, terms and options are largely the same for the most part, even with poor credit.
Apply With Turnedaway.ca
Applying for a home equity loan in Canada with Turnedaway.ca is as simple as it gets. Our underwriting team bases approvals on the equity you have in your home, not on your credit score or income sources.
In fact, in most instances, we have no credit or income requirements to get approved. With no credit checks and no income requirements, what are you waiting for? Apply online today and get the money you need fast. Our team is standing by to assist you with the process.