Do you want to know how to Get a Home Equity Line of Credit for People with Bad Credit?
One of the greatest financial resources available to you is your house. It's one of the most expensive assets that you own. And, if you've been making regular payments on your mortgage for several years, you've probably been able to build up equity — or ownership — in your home. A credit line, secured to your home, can solve a lot of short (and long) term problems. However, for people with bad credit, a home equity line of credit (also known as a HELOC) isn't necessarily a slam dunk.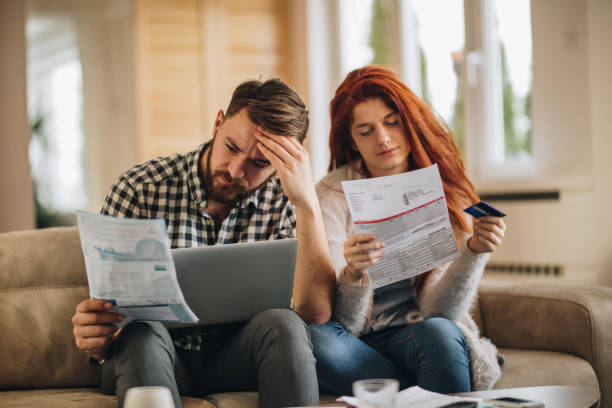 While a home can be a store of financial value, the problem is how to get access to it. After all, your home isn't like a savings account. You can't just go to the bank and ask for money because there is no liquid cash in your account. In order to tap into the value you've built into your home, you can apply for a home equity line of credit and leverage your equity to have your bank advance your funds.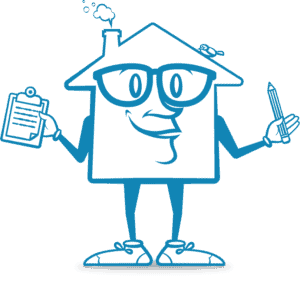 What is a Home Equity Line of Credit?
When you buy a home, you usually have to borrow money. After all, few people have hundreds of thousands of dollars at their immediate disposal to buy a house. In fact, many Canadians struggle to save money to come up with a down payment today, let alone enough cash to purchase a home mortgage-free. For most of us, when buying that first home, our banks actually own a good chunk. As long as the bank receives payments to reduce the mortgage over time, equity will build up, and eventually, the mortgage will be paid off.
While equity is growing, you can borrow against it, provided you've got enough. A home equity line of credit is based on the amount of equity in your home. It's a way for you to borrow additional money against your home while still paying off your original home loan at a fixed interest rate. Rather than taking out a new mortgage entirely, you can "add on" an equity credit line instead.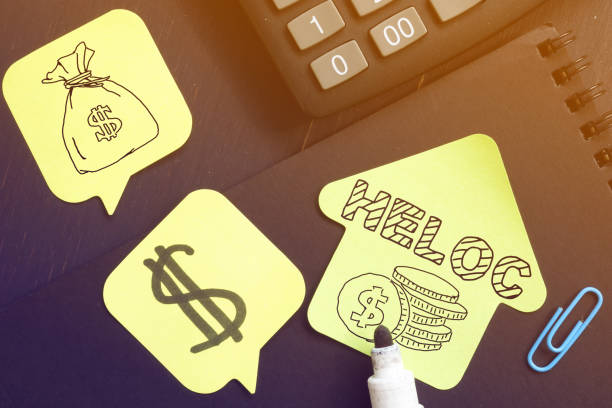 A HELOC is very similar to a credit card. You're approved by a set amount, and you can withdraw money as you need it. Funds are not disbursed as a lump sum. Instead, you take what you need, when you need it. You only make payments based on what you've borrowed. As you repay the funds on your equity line, the money becomes available to be used again.
Usually, a HELOC has a lower interest rate than high-rate credit cards. Lenders will offer borrowers better interest rates because your credit line will be secured. Unlike unsecured credit cards, you'll be using your home as collateral. Because a HELOC operates like a credit card, it can be difficult to get a home equity line of credit for people with bad credit.
Credit Requirements – Will I Qualify?
Many traditional banks place heavy requirements on borrowers, making it hard to get a home equity line of credit for people with bad credit. Bankers ask for a good credit score and may even have strict income requirements. For the big banks, the fact that you've built up equity in your home isn't the main concern. Banks judge based on a variety of criteria which includes your income and credit in addition to the amount of equity in your home.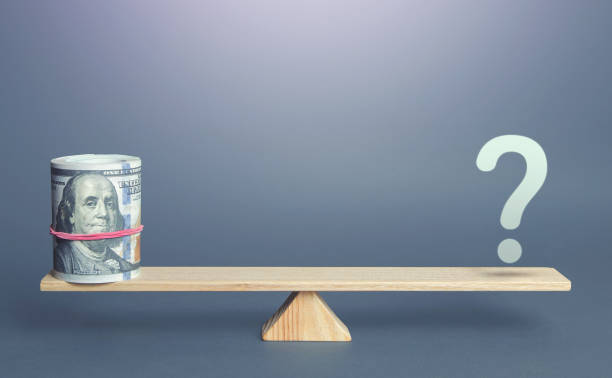 For many consumers with bad credit, a home equity line of credit could potentially be a way to move forward. A debtor in trouble could consolidate high-interest credit card debt into easy monthly payments. But with bad credit, that option isn't always offered — if you stick with the major bank players.
Credit requirements for a home equity line are different of alternative lenders. With an alternative lender, it's possible to get a home equity line of credit for people with bad credit. You'll still have to have equity and be able to demonstrate income, but the criteria are much looser than with traditional banks.
Alternative mortgage lenders (including trust companies and credit unions) place less emphasis on credit history. Essentially, the bigger the lender is, the harder it will be to qualify for a home equity line of credit.  This is why working with a mortgage brokerage that specializes in bad credit will improve your chances of qualifying.
Alternative Lenders and Home Equity Loan Requirements
Major banks are hedged in by rules and regulations that don't apply the same way to alternative lenders. An alternative mortgage lender can choose its own underwriting methods. In fact, with you're more likely to see underwriting based on the issue at hand — the equity you have in your home.
Alternative lenders, like the partners we work with at TurnedAway.ca, aren't as concerned with a credit score as much and they might not even be as worried about your income. Instead, the main issue is how much equity you have in your home. If you've built up enough equity, you have more options, regardless of the mistakes you've made in the past.
Using an alternative lender is almost the only way left to get a home equity line of credit for people with bad credit. So, if you've been turned down by a major bank, it might make sense to explore your options. Getting help from a brokerage whose focus is helping borrowers who have bad credit is your best option. Turnedaway.ca specializes in credit lines for borrowers with poor credit and uses a common sense underwriting approach.
Is it possible I won't qualify for a home equity line of credit with bad credit?
Sadly, the simple answer is yes. There is always a chance you won't qualify because you still have to meet some criteria with a bad credit home equity line of credit. Having equity in your home is simply not enough.  While most lenders will provide a lot of leeways, you still have to demonstrate the ability to repay what you borrow.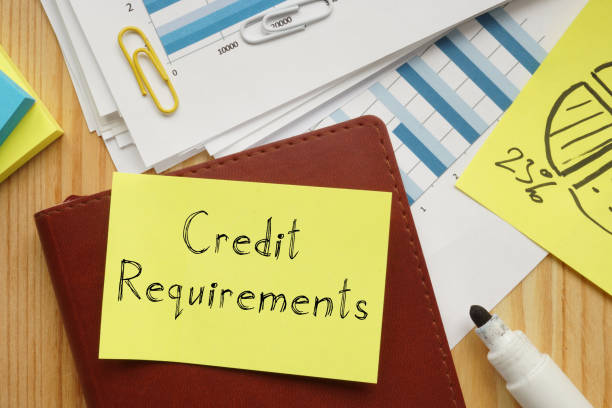 If you don't qualify for a bad credit home equity line of credit there are still options. A good mortgage brokerage will help you explore them.  A fixed-rate home equity loan or refinancing your mortgage are common alternatives.  They give you the ability to still get the money you need. A broker can also provide the opportunity to repair your credit so you can revisit a HELOC option later.
There are lots of mortgage brokerages in Canada – but don't be fooled.  Not all mortgage brokerages are created equal and if you have poor credit, you should work with a broker who specializes in hard-to-place financing.  Turnedaway.ca has access to many alternative lenders that other mortgage brokers do not.
Turnedaway.ca has built relationships with lenders who welcome applications for home equity lines of credit with poor credit.  Just because you have had some hurdles in life doesn't mean that you can't access your home equity.  It just means that you have to find the right type of lender to fit your situation.
Is a Home Equity Line of Credit for People with Bad Credit Right for You?
The answer will vary depending on your situation. If you have bad credit a HELOC may not be a bad idea. Consolidating debt can save you hundreds if not thousands in interest payments.  A home equity line of credit can also help you reestablish your credit. It is also a great safety net if you lose your job or have a significant unexpected expense.
How you use a HELOC isn't that important, it's that you use it wisely and stay focused on your goals. Carefully consider your options and then decide what makes the most sense for your individual situation. We get mortgages approved, if you want to explore the possibility of adding an equity credit line to your financial portfolio – connect with us today.