Am I Eligible For A Mortgage Deferral Because of Covid 19?
Frustrated Canadians looking for Covid 19 mortgage relief or coronavirus mortgage deferrals are facing delays and denials from Canada's big banks. The big banks have been flooded with calls over a short period of time.  Homeowners across Canada impacted by Covid-19 are struggling to get payment deferrals for mortgages. Fortunately, customers should understand that there are other options and we are going to explore the questions surrounding mortgage deferrals in Canada Covid 19.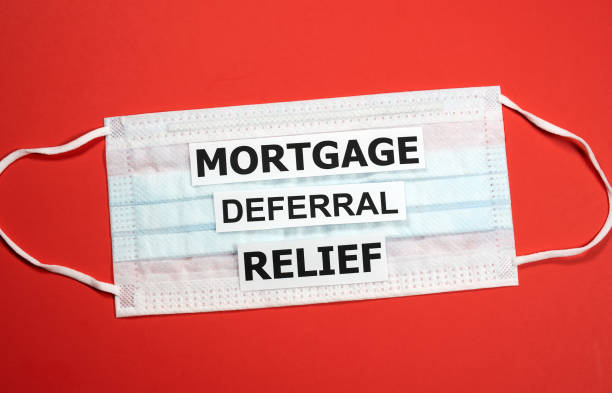 The main problem during this challenging time is that as of today, there is no federally mandated mortgage deferral program. While our Minister of Finance, Bill Morneau suggested that banks help Canadians by being flexible, he did not create legislation to this effect.  Amidst, all the government regulations they are creating they need to force all lenders to allow mortgage payments to be skipped for a prolonged period of time.
Without the Government of Canada creating legislation, homeowners are left with poor relief measures. This is a problem for Canadians because it means that the big banks are operating at their own discretion. Moreover, it means that your bank decides who gets a Covid 19 mortgage holiday. And, at this moment in time, very few are qualifying for Covid 19 mortgage relief.
What Do I Need to Qualify For A Covid 19 Mortgage Deferral Program?
In all honesty, nobody really knows what they need to do to qualify. There is a lot of speculation and there have been many scary stories about how clients are being treated. Most big banks have clearly stated that Covid 19 mortgage deferrals will be done on a case-by-case basis. Some of the criteria they are using may include:
How long you have had your mortgage
Your age
Your current employment status
The type of Job you normally hold
Your credit
Your net worth
This is just a small sample of the criteria some big banks are considering when they approve a mortgage deferral because of Covid 19. And, there is still a lot of uncertainty about how things work. Does interest continue to accrue? Are there penalties to defer? Will my payments monthly payment increase later? There is an abundance of questions that remain unanswered.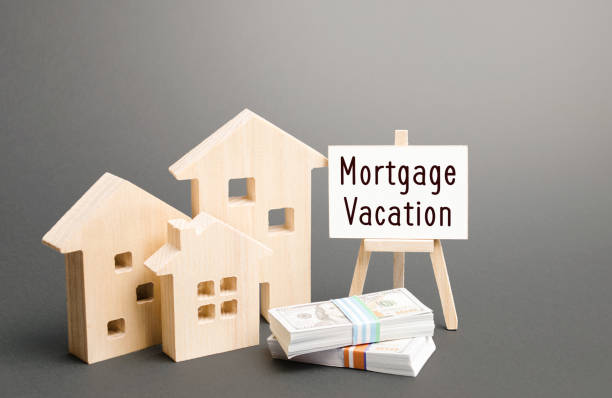 Looking at the big picture, you must wonder whose needs the banks are prioritizing. In fact, the bank's refusal to publish clear guidelines on what you need to qualify is under severe scrutiny by the media.
Moreover, the media is in a frenzy about what the banks will do to your credit or your payments even if they agree to defer them. The bottom line is that there is a lot of confusion about what your bank will do for you. We strongly recommend that if you are asking for a deferral you get the terms in writing, so you have it documented.
Who Do I Contact For Covid-19 Mortgage Help?
Many banks have set up Covid 19 mortgage help hotlines. The goal is to answer consumer questions about who qualifies to defer mortgage payments. But many clients experience delays that last several hours, only to be disappointed. We have assembled some of these numbers and will attempt to update this list as we
CIBC Mortgage Deferral Phone Number: 1-888-264-6843

TD Mortgage Deferral Phone Number: 1-866-222-3456

BMO Mortgage Deferral Phone Number: 1-877-225-5266

Scotia Bank Mortgage Deferral Phone Number: 1-800-4-SCOTIA

RBC Mortgage Deferral Phone Number: 1-800-769-2553

RMG Mortgage Deferral Phone Number: +1 866-809-5800

First National Mortgage Deferral Phone Number: 866.557.5509

National Bank Mortgage Deferral Phone Number: 1-888-4-TelNat

Home Trust Mortgage Deferral Phone Number: 1-855-270-3630

Haventree Bank Mortgage Deferral Phone Number: 1-855-272-0051

Equitable Bank Mortgage Deferral Phone Number: 1-888-334-3313
In any case, there is no federal law mandating that a bank provides you mortgage relief from Covid 19. Nevertheless, there are options, even if you are behind on your mortgage payments.
What Are My Options If My Bank Denied My Mortgage Deferral During the Covid-19 Pandemic?
Fortunately, there are options if your bank denies your request to defer mortgage payments. Turnedaway.ca has been helping Canadians overcome financial challenges for over 30 years. While we have never experienced anything of this magnitude, we have always arranged challenging mortgages.
We routinely provide clients with home equity loans and home equity lines of credit to help during tough times. In fact, our business has always been about helping clients who face financial challenges. We can help if:
Turnedaway.ca prides itself on our simplistic, common-sense approach to getting mortgage approvals. Although the landscape is changing daily, the lenders we work with have committed to helping Canadians whenever possible.
We currently offer home equity loans and HELOCs (home equity lines of credit), up to 80% of the value of your home. If you aren't sure how much you may be able to borrow, you can use our handy home equity loan calculator

Admittedly, having equity is great but you must be able to afford the payments, or do you? If you have equity and are concerned that you may not be able to afford payments, there are options that can be offered where you don't have to make any payments for up to a year.
Alternatives to Deferred Mortgage Payments from Covid 19
We understand the financial impact Covid 19 is having on families. We realize that many Canadians are struggling, and we are here to offer solutions.
If you are still working and have income, you may be eligible for a home equity line of credit. A HELOC is a great tool that homeowners can use as a safety net. They are a lot like a credit cards but they come with a significantly lower interest rate. Even if you aren't working or have limited income, we still have options.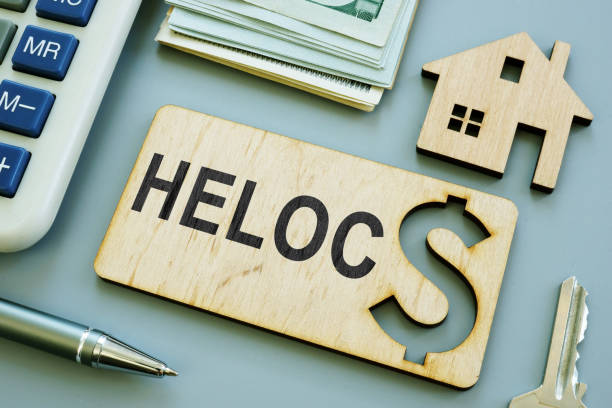 Many of our lenders are offering prepaid home equity loan programs. They are providing short-term mortgage loans which are fully prepaid. The terms range from 6 months up to 1 year. This program is helping Canadians on several levels.
Leveraging money without having to make payments for a set period frees up desperately needed capital for homeowners. At the same time, homeowners get the cash they need to get over the hurdles Covid 19 has presented. They can be used to consolidate debt, increase cash flow & preserve your credit rating.
In fact, we have had such an overpowering response to our lender's prepaid home equity loans, at times, our phone lines have literally been overwhelmed. If you are having problems reaching us because of the high call volumes, simply use our call scheduler and we will have someone call you at your convenience.
We want to make a difference wherever we can. Feel free to set up a call, even if you need some direction on what options you have available to you. We want to help wherever we can.
Why Choose Turnedaway.ca for Covid-19 financial Relief in Canada?
Turnedaway.ca has been helping Canadians with financial relief in Canada for decades. Covid 19 has simply increased the demand for this type of help and is wreaking havoc on our economy. We are also doing everything we can to flatten the curve and make sure our clients stay safe.

We have created an environment where you can borrow money from the comfort of your home. Here's what we are doing to help the fight against Covid 19:
We are not taking this lightly and we genuinely want to help every Canadian we can. We are one of Canada's largest resources for home equity loans. Where many other brokerages and lenders have stopped operating or are doing so in a limited capacity, we are ramping up our operations.
If you or anyone you know has been affected by the Covid-19 pandemic, contact us.  Please either schedule a call or apply online.