Are you unhappy with the current terms of your home loan? Are you struggling with debt? Or do you maybe want to benefit from changed market conditions and get a more competitive rate?
If you are in any of these positions, then you have probably heard about the option of mortgage refinancing. But what exactly is a mortgage refinance? Refinancing a mortgage is where you pay off your existing mortgage and increase the loan.
In this article, we will take you through how mortgage refinancing works. This way, you can make a good decision about whether it is right for you.
Advantages and Disadvantages of Refinancing Your Mortgage
As with most financial decisions, there are certain upsides to refinancing your mortgage, but also some drawbacks to consider. Let's look at them each in turn.

Advantage
The primary advantage of refinancing your mortgage is that you can benefit from a better mortgage deal. Interest rates go up and down all the time. Depending on your existing mortgage you may be eligible for much lower rates.
So, first off, refinancing a mortgage can get you a better interest rate.
But there are other factors that might make an alternative home loan right for you. For example, you may wish to benefit from:
Lower your monthly payments and improve cash flow.
Get more predictable costs (switching from a VRM to a fixed-rate mortgage)
Get a better mortgage rate
Leverage the equity in your home with a cash-out refinance
Combine two mortgages into one (1st & 2nd)
Remove a person from a mortgage (divorce)
There are a number of reasons why homeowners refinance. Whatever your reason for refinancing your home there are a number of benefits.
Further advantages of refinancing include getting access to a home equity line of credit. Often these can be included as an add-on to your new mortgage. HELOCs offer a great safety net in the event of a financial emergency.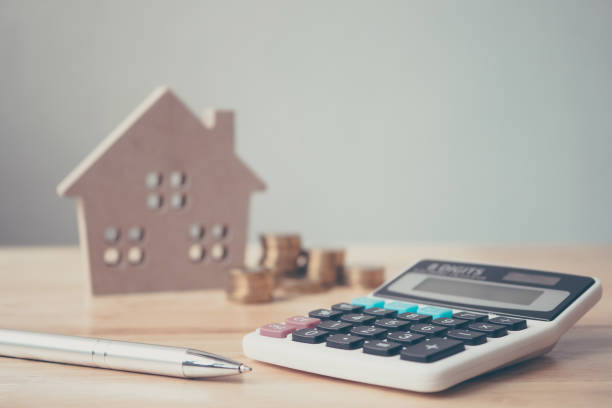 Disadvantage
The primary disadvantage of mortgage refinancing is that it isn't free. Refinancing a home loan almost always comes with a penalty to break your existing mortgage.
This means that the cost of refinancing varies greatly, depending on how much of your mortgage you have already repaid. If you haven't built up much home equity, it can be expensive.
The best way to determine how a to refinance will affect you financially is to work with an experienced mortgage broker. A good mortgage broker will be able to help you determine the overall cost to break your mortgage. And, whether or not it is financially worthwhile to do so.

What You Need to Know About Refinancing Your Mortgage
The main thing you need to know about refinancing your mortgage is how it will benefit you in the end. Calculating this is somewhat difficult and working with a professional can ensure you get it right.
This is something that a mortgage broker like Turnedaway.ca can really help you with.
The process first involves calculating how much your penalty will be to break your existing mortgage. Secondly, you would factor in what you will save in payments on your new mortgage. Finally, your credit cards and existing loans that are being paid out would be calculated into the equation.
While most people are primarily concerned about how cost-effective a refinance is, there are always additional factors to consider.  For example, cash flow may be a priority. For that matter, you could owe creditors such as the CRA or you may have property tax arrears.  How you benefit from refinancing your mortgage is not as cut and dry as most would have you believe.
You have to consider all the factors and then make an informed decision based on the final picture.  Again, an experienced mortgage broker can help you paint this picture and understand how you will benefit from a refinance.
Moreover, mortgage brokers have access to lenders who aren't as heavily restricted as the big banks.  In fact, Turnedaway.ca has access to one of Canada's largest pools of institutional and private lenders. Turnedaway.ca has access to trust companies, credit unions, alternative lenders, mortgage investment companies, and private lenders. Because we have such a vast network of lenders, we have a solution for virtually every borrower.
Our network of lenders has more lenient approval guidelines. And our lenders are willing to approve mortgage refinances based on common sense, not credit or income.  Ultimately the amount of equity in your home is the most important factor when looking at a home refinance.
What Happens When You Refinance Your Mortgage?
Whatever your reason for refinancing your house, the process doesn't vary much. Who you apply with, often determines how much paperwork is involved and how easy it is to get approved.
The process of applying for a home refinance remains the same with a big bank vs a mortgage broker. It is generally a lot more work to get approved with one of Canada's big banks.  They generally require a lot of paperwork and place a lot of emphasis on both credit and income. If you don't meet their approval in the traditional sense there is almost no flexibility.
Mortgage brokers, on the other hand, work with multiple lenders. These lenders demand less paperwork and are more flexible with their loan terms, income, and credit scores.  The flexibility they get from their mortgage lenders is unparalleled.
Regardless of where you apply, once approved, the lender will have your home appraised to determine the value of the property.  Once this has been established, the lender can issue an approval based on the value and condition of your home.
From this point, it is just a matter of signing your approval and signing with the lawyers.  Your lawyer will pay out any existing mortgages or debts, per the lender's commitment.
The whole process isn't overly complicated. But, to ensure you are getting the best deal possible, you are strongly encouraged to work with a mortgage broker.
Be Proactive in Your Mortgage Refinance
A mortgage refinance is a big decision, but it is one that can come with a serious financial benefits. So, the key is to be proactive and to actively seek out refinancing options.
In order to be proactive, you need to have access to expert knowledge about what refinancing deals are available. This is where we come in. All lenders are not created equal and neither are their products.
Working with a mortgage broker can help you navigate the different lenders and products. In turn, they can help get you a mortgage that suits your needs.
Refinancing can be scary but it can also be exhilarating and breathe new life into tense situations.  If you need advice, call us toll-free at 1-855-668-3074 or simply apply online.