Securing a mortgage can be tough if lenders consider you to be a high-risk borrower. Fortunately, there are several high-risk lenders out there who can work with you to realize your dream.
But, the main hurdle is finding a suitable lender offering high-risk mortgage loans for bad credit to come to your aid. Here's in-depth information on what a high-risk loan is, how to get one and how to choose the best lender.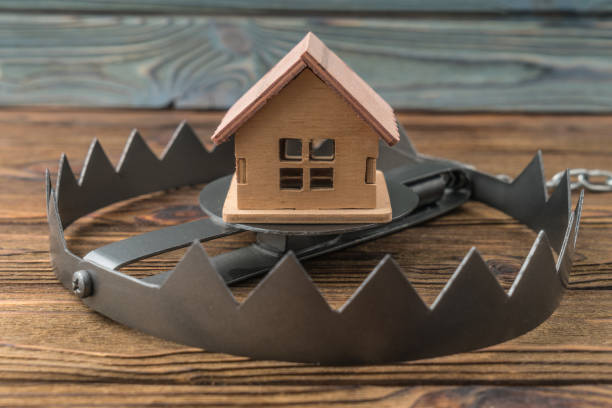 What Is a High-Risk Mortgage?
A high-risk mortgage is a mortgage loan that lenders consider less likely to be paid on time. Although conventional lenders shy away from high-risk mortgage loans, you can still get funding for your project if you locate a suitable financier.
Some high-risk mortgage brokers have special programs designed explicitly for high-risk borrowers. Brokers who specialize in bad credit are always your best choice for approval.
A mortgage is considered high risk if you have a high debt-to-income ratio, a low credit score, or a lack of sufficient income to service the mortgage you're applying for. If any of these factors apply to you, you are considered to be a high-risk borrower.
Borrowing money from most large institutional lenders when you have a poor credit history is virtually impossible.  Canada's big banks are looking for applicants with strong credit reports, healthy tax returns, and good payment histories.
Fortunately, the big banks aren't the only game in town.  Many alternative lenders, which include trust companies, credit unions, mortgage investment companies, and private lenders offer a variety of solutions for high-risk borrowers.
In fact, most approvals alternative lenders provide are very close to the approvals the big banks issue with moderately higher interest rates.  A good mortgage broker who specializes in bad credit will have access to a network of lenders, specifically for high-risk clients.
How It Affects You
When your mortgage is categorized as high-risk, it affects you in several ways. Above paying a nominally higher rate, you must have a large down payment or a large amount of equity to qualify.
Most alternative lenders are willing to absorb some risk but they are not loan sharks. In fact, they are quite the opposite.  Most alternative lenders use common sense to underwrite their mortgages.
For instance, they may not approve a borrower who wants to buy a home has terrible credit, works for cash, and has a small down payment.  Conversely, the same borrower is a great client, provided they have a large down payment.  The large the down payment/equity position, the less risk there is for a lender.
Similarly, a homeowner looking to refinance their property who has terrible credit and owes $380k on a home valued at $400k would not be a good candidate to give a mortgage.  Now, if the same client only owes $200k on the same home with a value of $400k, they are a good client.
The key to getting approval when you are high risk is to have a large down payment or significant equity position.  The larger the equity position, the less risk for the lender.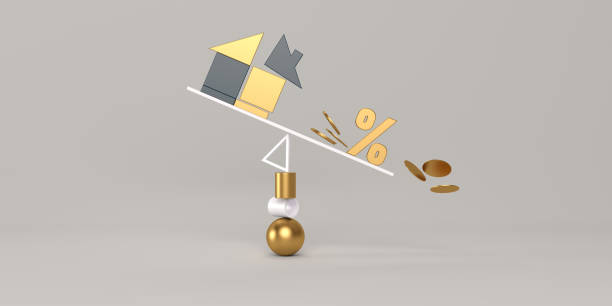 What Leads to High-Risk Mortgages?
Mortgage insurers have tightened their belts on high-risk borrowers. Lenders can classify you as a high-risk borrower due to several reasons. For instance, if you miss your monthly payments, default on a student loan, or exhaust all your lines of credit, lenders will consider you to be a high-risk borrower.
It's, therefore, crucial to making good use of typical loan programs and interest rates. Also, safeguard your credit as much as you can.  To avoid being classified as a high-risk borrower, you have to keep your financial responsibilities in check.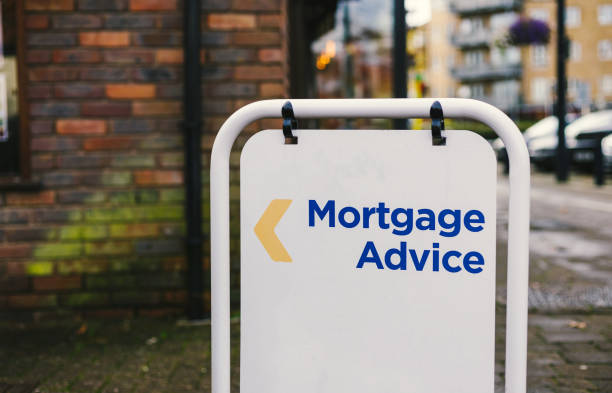 How Do You Get a High-Risk Mortgage?
The simple answer to this is to find a mortgage broker for high-risk mortgages.  As commonplace as it seems, there are not a lot of mortgage brokers who work with bad credit mortgages.
In fact, Turnedaway.ca is one of a select few mortgage brokers who arrange bad credit mortgage approvals. And, Turnedaway.ca gets preferred rates and terms for our clients because of the volumes we arrange.  Because we arrange large volumes of bad credit mortgage approvals, we get preferential treatment.
Who Is the Most Lenient Mortgage Lender?
This question is constantly under debate.  That being said, it is a moot point if you don't know how to find them or can't get access to them.  Most lenders who approved mortgages from the big banks won't work almost exclusively with brokers who specialize in bad credit.
The best option is to work with a high-risk mortgage broker who specializes in lending high-risk mortgage loans. They have the expertise to help you get the best mortgage for your home. This way, you will get access to a larger network of lenders. You'll also get the mortgage you deserve, not the only one you can find.
If you're in search of a high-risk mortgage loan, call us toll-free at 1-855-668-3074 to discuss your options. Alternatively, you can apply online, and get approval in as little as 24 hours.