Real estate is considered to be one of the best investments you can make. After all, an investment property is a great way to generate passive income and build long-term wealth. But, what type of mortgage is best for an investment property?
While you may be interested in real estate investment it can be helpful to know how to acquire a property.
With so many options on how to secure an investment property, knowing which method works best for you is the key. It can also be helpful to understand the type of mortgage that is right for your investment property.
If you are looking to try your hand at real estate investment this article is for you. Here is everything you need to know about an investment property mortgage.

What Is an Investment Property?
Once you have made the decision to invest in real estate, you want to know the type of investment property that is best for you. An investment property is any property that you are earning income from. Investment property can also be considered as a property that you buy to sell or flip for a profit.
There are several different types of investment properties. You can invest in an apartment, condo, or duplex. You can also invest in a manufactured home or house. Even if you were to live in the property at some time, all these properties can qualify as a rental properties.
When you refer to an investment property you want to think of one- to four-unit homes that are residential. Typically, commercial properties such as shopping malls and large apartment complexes wouldn't fall under this category.
Can You Get a Mortgage for an Investment Property?
If you are wondering if you can get a mortgage for a rental property, the answer is yes. Yet, getting a loan for an investment property is not always easy.
In the Canadian real estate market, lenders tend to be strict. At least when you are referring to one of Canada's big banks.  Canada's big 5 banks, almost always require you to have a high credit score and a low debt-to-income ratio. And, be prepared to produce a lot of documentation to qualify.
Fortunately, the big banks aren't the only lenders for rental properties.  In fact, you may be surprised to find that alternative lenders are actually the preferred source for rental property mortgages.
Alternative lenders have filled a void between the big banks and individuals who otherwise wouldn't qualify for traditional financing.  They offer more flexible lending solutions and place an emphasis on property and equity, not credit or income.
In fact, many alternative lenders approve mortgages exclusively on the property itself and its income potential.  This is attractive because it offers many individuals the chance to own not just one but multiple rental properties, despite having income or credit challenges.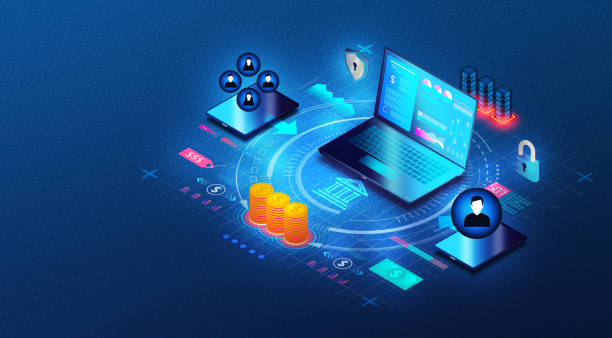 Using a mortgage broker who has access to the alternative lending channel is key if you won't meet the big banks qualifying criteria.  That being said, there aren't many mortgage brokers who specialize in alternative lending.  Turnedaway.ca is one of the few niche brokerages in Canada that deals almost exclusively with alternative lenders.
This means two things.  First, with access to one of Canada's largest networks of alternative lenders, Turnedaway.ca has a variety of ways to get your mortgage approved.  Secondly, because our network is so vast it translates into flexible rates and terms for our clients.
How Much Money Can I Get for an Investment Property?
Sadly, there is no definitive answer to this question.  This question plagues lenders and mortgage brokers alike because a lot of approvals outside the big banks are based on the property itself and not the borrowers.  Those borrowers who are qualified with the big banks can put down as little as 10%, provided they pay the CMHC insurance premiums.
Alternatively, those who don't qualify with the big banks require a larger down payment.  A minimum of 20% down applies, but the terms to qualify are less strict and can often be approved almost solely on the cash flow of the property being purchased or refinanced.
Truthfully, the larger a client's down payment or equity position is, the easier it is to qualify.  This is a safe assumption because it represents less risk to the investment property lenders.
Financing Options for Investment Properties
For the most part, Investment properties can have mortgages that are very similar to that of your primary residence.  Fixed-rate mortgages, variable-rate mortgages, home equity line of credit (HELOC) mortgages, and even home equity loans are all viable options.
Again, there are some minor variances in how you qualify for them but the products are the same.  Your eligibility depends on a variety of factors and a good mortgage broker can help you navigate this.
Having a good mortgage broker on your side will open up opportunities and help eliminate some of the stress that is often accompanied by investment property mortgages.
While getting pre-approved for a mortgage often doesn't make much sense for investment properties, a good mortgage broker can help guide you through the process and provide direction on what mortgage payments and mortgage interest rates might look like.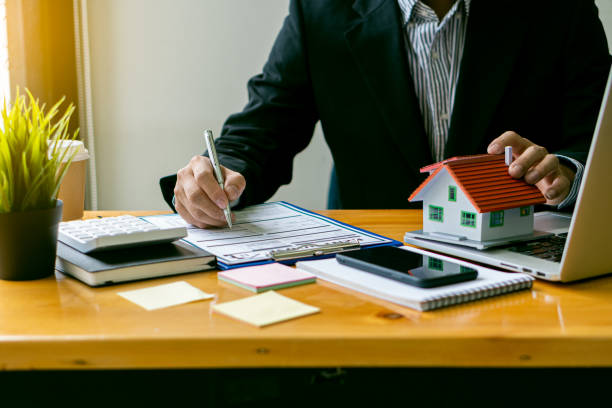 Things to Consider When Getting a Mortgage for an Investment Property
Before you take out an investment property mortgage in the Canadian real estate market, there are a few things to consider. You want to make sure the property is in a good location. Things can help the property get tenants quickly so that you can start making rental income sooner.
Or if you are selling the house it can make the process faster as well. Another thing to consider is making sure you understand the details of your investment property mortgage. As you consider getting a mortgage for a rental property make sure your cash reserves are in good shape.
This way if you have issues with your tenants or the property itself, you can carry the payments while you work on a solution.  Having cash flow on rental properties is critical because issues do pop up from time to time.
You want to be able to make repairs if needed to the property. Unexpected expenses can happen when you least expect them, so you want to be prepared. One last thing to consider is the property tax.
There are more back-end expenses when you are purchasing an investment property. You want to factor in things like property tax when calculating your monthly expenses.
Ready to Find Your New Investment Property?
An investment property can be a great addition to any portfolio. When making the decision of securing an investment property mortgage, it's best to do your research. Still not sure what type of mortgage is best for your investment property? We can help make sense of your options.
If you own or are considering owning a rental property and would like mortgage advice, call us at 1-855-668-3074 or simply apply now to get started!