The number of Canadians considering debt consolidation and seeking financial advice is on the rise. In Canada, personal debt has long been an issue for many. Before the Coronavirus pandemic threw the lives and financial security of countless people into turmoil, a 2019 survey found that just over 73% of Canadians had used a payday loan in the previous 12 months or had some type of outstanding debt.
Today, after almost a year of job insecurity and workplace closures, the situation is understandably even worse. The share of Canadians who had some form of debt has risen steadily over the past 12 months. A survey conducted in April found that half of Canadians asked were within $200 of not being able to cover their bills and debt repayments.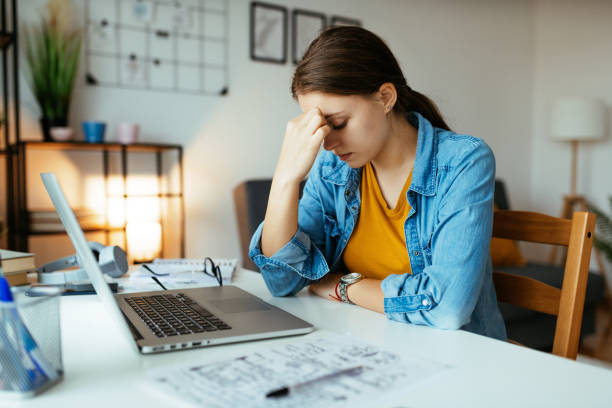 If you fall into this camp, there are a few different options you might have. One option is debt consolidation. Consolidating your debt is a way to simplify your financial situation. It can make it easier for you to get yourself out of debt once and for all.
So, how is it done? Read on to find out everything about how to consolidate your debt in a timely and efficient manner.
What Is Debt Consolidation?
Debt consolidation can be one of the fastest and most effective ways of fixing your financial health. It involves taking all of your high-interest debts and merging them all into one monthly payment.
The benefits of consolidating your debt can include making your finances easier to manage, reducing your interest rate, and improving your credit rating. Depending on your specific situation, there are a number of different ways this can be done. It can be a good idea to talk to an impartial adviser. It's important to know what your options are when it comes to this process.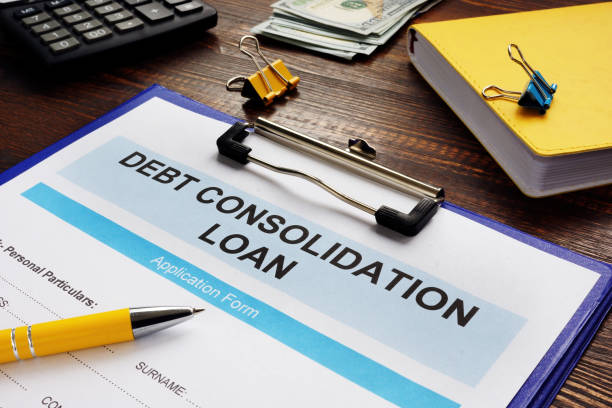 Different Types of Homeowner Debt Consolidation Loans
If you're a homeowner you're in luck. That's because homeowners have several good options they can consider in order to get themselves out of debt using their home or mortgage. The route you choose will depend on a number of different factors.
Depending on your financial situation and your mortgage (or lack thereof) you may qualify for a low-interest debt consolidation loan. If you have a relatively good credit rating, a steady employment history, and a regular source of income, you will most likely be in a good position to receive this type of loan. This option is great because you can maintain your credit rating while lowering the interest on your repayments.
If you do not own your home outright, or if you have a poor credit score, there are still several options you can consider, many of which we offer.
Home Equity Line of Credit
A Home Equity Line of Credit (also known as HELOC) can be a good option for those who haven't yet fully paid off their mortgage. It is paid alongside your existing mortgage. It allows a loan of up to 80% of your home's value, minus the mortgage's balance. The interest rate of this type of loan tends to vary somewhat, so it pays to work with an experienced mortgage broker who can shop around to see what your best option might be.
Second Mortgage
If you do not have a good credit rating or have income challenges, then taking out a second mortgage is an option you can consider. These are fixed loans, often referred to as home equity loans. Rates are much better than high-interest credit card debts but not as attractive as HELOC rates.  That being said, they are a great way to reduce your overall payments and rehabilitate your credit.  They can even be arranged to be prepaid for up to a year for clients who are really struggling. The best part is they are approved based on the amount of equity you have in your home. Credit and income are rarely given much consideration.
First mortgage Refinancing
First mortgage refinancing is a fairly straightforward process.  In short, you pay out your existing first mortgage and add on the amount you need to consolidate your debt. Many people get apprehensive about refinancing their mortgage. The concern is that it adds time to how long it will take to pay off your mortgage and you may have a penalty to pay.
That being said, everyone's goal in life should be to be debt-free, not just mortgage free.  In this way, by refinancing, you are setting yourself up for success, despite potential penalties and the added time.  To explain, consolidating your debt into your mortgage, it frees up cash flow.  This can then be used to pay down your principal mortgage faster.  In essence, you end up taking high-interest debt and reducing the rate so you can pay it faster.  Pretty genius right?
Home Equity Loan
Another option for those who may have a less-than-perfect credit rating or be financially unstable is to take out what is called a home equity loan. Like a second mortgage, these loans are designed to be short-term.  They give homeowners an opportunity to either fix their credit or improve their cash flow.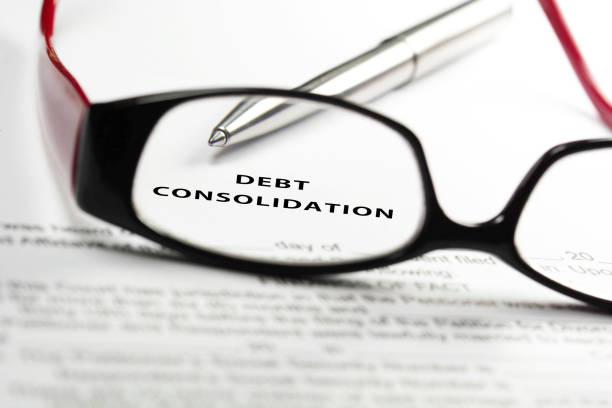 Steps to Consolidate Your Debt
If you feel as though you may be ready to consolidate your debt, there are some steps you should take to get the ball rolling.
The first would be to determine how much you owe. You'll need to consider all of the debts you're currently repaying. Also, one's you're maybe not, as well as the interest that has accumulated on each.
After you've calculated how much debt you have, you'll be able to take the next step: determining how much you need to borrow.  It's wise to take into account if you will need extra money in case of an emergency. A good safety net never hurts and it's better than having to depend on credit cards.
Once you know what you owe and what you need to borrow, and you've taken stock of your financial situation, you can begin looking into what might be the best option for you. The best way to do this is to work with an experienced mortgage broker who specializes in debt consolidation mortgages.  They will work with you to analyze your current situation and work on a plan to set you up for financial freedom.
Take Your First Steps Toward Financial Freedom Today
Debt can be a heavy burden to bear. It can sometimes seem like there is no way out, but there is a light at the end of the tunnel.  No matter what your situation is, there are certain steps you can take to turn your financial fate around today.
For those with bad credit and income challenges, we have several options. If you'd like to discuss your options for debt consolidation, please give us a call today or simply apply online and let us show you what 30+ years of experience can do for you!